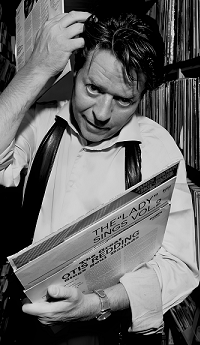 On Friday September 26, 2003 the world music was left in shock after the death of singer Robert Palmer, at the age of 54. The Yorkshire-born performer died in Paris from a heart attack just two days after recording a programme for Yorkshire Television.
He'd travelled to London to present a show about his musical influences, which were many and varied. His commentary introduced archive clips from the ITV vault of musicians he admired, from Duke Ellington and Count Basie to Chaka Khan and reggae star Lee "Scratch" Perry.
Although it was the new millenium, VHS was still the main source of viewing material, so clips picked by Robert had to be posted by producer Mark Witty to his home in Switzerland where he watched them to make notes.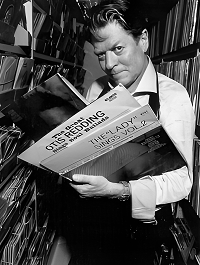 On the day of the recording, Wednesday September 24, Mark met Robert at his hotel for lunch. He was also joined by a number of young wannabe singers who were taking part in the short-lived BBC talent competition Fame Academy who hanged on every word.
Robert ordered fish and chips but being a rather upmarket venue they did not look like the "one of each and mushies" you would expect from the chippy, that's for sure.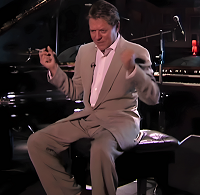 After lunch, Mark, Robert and his manager Mick went to Ronnie Scott's Jazz Club in Soho to record the "links" to the VT music footage with cameraman Jim Hamill, sound recordist Jon Gilbert and assistant producer Carolyn Nicoll. Calendar presenter Christine Talbot arrived later to do a specific chat for the news programme.
As a "thank you" a bottle of Robert's favourite whisky had been sourced from an off licence just round the corner from Ronnie Scott's - which was lucky as it was one of the few shops where the "export-only" tipple was available.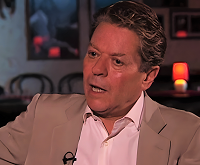 The day went very smoothly, with Robert's enthusiasm for music coming through - accompanied by a great knowledge of his subject. This was a man who'd been performing since the late 1960s, and told Mark Witty he'd done more than a thousand live gigs. And that takes some chalking up.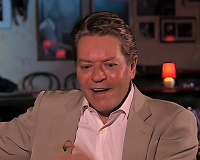 After the programme links were finished - the programme would be called My Kinda People in a nod towards his 1978 hit Every Kinda People - Cristine interviewed Robert about his Yorkshire roots and his latest project, which was a new album called Drive. It was to be his last TV interview.
The team packed up, said goodbye and drove back to Leeds. The next day Mark Witty was driving to work when he took a call from Robert's tearful manager Mick, to say Robert had passed away in his hotel in Paris.
After the shock had sunk in, and after a period of thought from Robert's management and family, the programme was allowed to be broadcast on November 14, 2003. It has only be shown once due to copyright issues.
List of artists selected by RP (in order of appearance) :
Willie Dixon
Billie Holiday
Jerry Lee Lewis
Duke Ellington
Little Richard
King Sunny Ade
Lee "Scratch" Perry
Chaka Khan
ITV.com