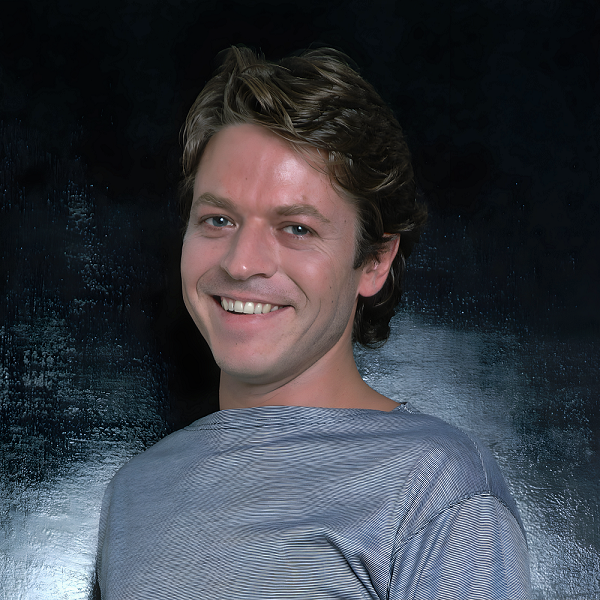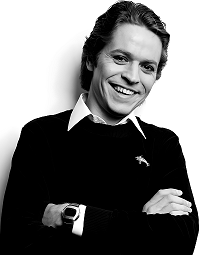 Il est regrettable que l'image vendeuse mais réductrice répandue par MTV au milieu des années 80, celle du playboy tiré à quatre épingles entouré d'une myriade de jolies filles, ait fini par discréditer en partie le chanteur talentueux et le musicien sérieux que Robert Palmer fut toujours. Eclectique et avant-gardiste, il sut adroitement incorporer les musiques du monde et les sonorités électroniques à la Soul blanche de ses débuts.
Doté d'une belle apparence, d'un goût sûr et d'une voix tour à tour suave et rauque, Palmer pouvait pratiquement tout chanter : Funk, Rock, Reggae, New Wave, Jazz, R&B,... En plus de 35 ans de carrière, il a exploré à peu près tous les genres musicaux, déroutant à chaque nouvel album la plupart des critiques et parfois une partie de son public. Même le large succès commercial rencontré assez tardivement avec des titres comme Addicted To Love ou Simply Irresistible n'aura pas entamé son intégrité artistique et son insatiable appétit musical.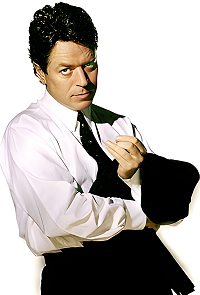 « Je pense que la seule façon de réussir est de se mettre en danger et de faire quelque chose de sincère »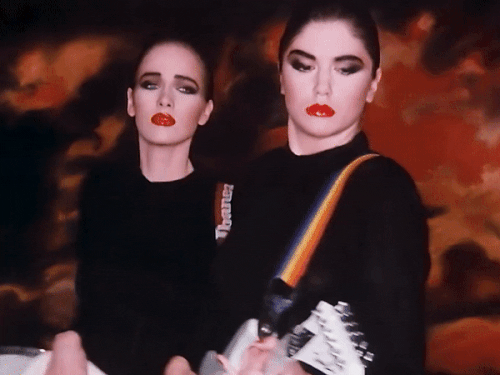 Voir aussi les galeries en HD!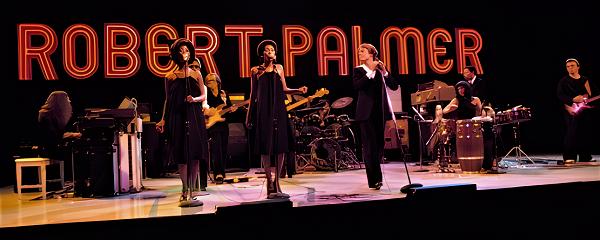 It is unfortunate that the well-selling but reductive image spread by MTV in the mid-1980s, that of the polished playboy surrounded by a myriad of pretty girls, ended up discrediting in part the talented singer and serious musician Robert Palmer always was. Eclectic and avant-garde, he skilfully incorporated World music and electronic sounds into the white Soul of his debut.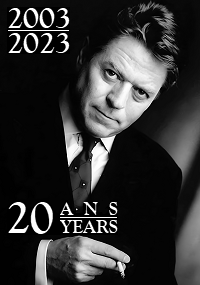 Blessed with good looks, a great taste and a voice that could be alternatley suave and raspy, Palmer could sing practically anything: Funk, Rock, Reggae, New wave, Jazz, R&B,... In a career spanning over 35 years, he has explored almost all musical genres, confusing most critics and sometimes part of his audience with each new album. Even the great commercial success encountered quite late with songs like Addicted To Love or Simply Irresistible never affected his artistic integrity and his insatiable musical appetite.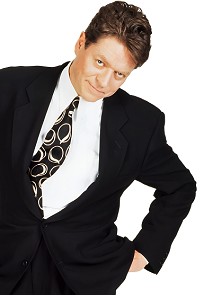 « I think the only way to succeed is by risking failure and doing something heartfelt »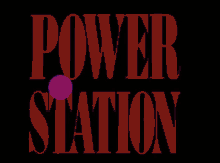 See also The Power Station page!