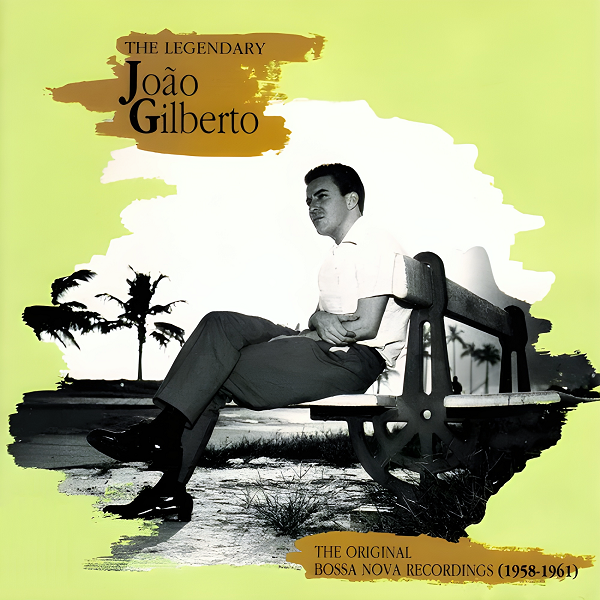 I've made tape compilations since 1970 of the music I'm listening to and now I have all the titles on computer. I recently pressed the 'alphabeticise' button, and discovered Joao Gilberto came out tops as the most listened to artist.
It doesn't really matter what track it is, since they're all in Portuguese, which I don't speak. I put on the CD The Legendary Joao Gilberto on shuffle mode, and I wouldn't really know what the individual tracks are called. They're so rich it takes a lot of concentration. It's just his voice and the guitar. His rhythms, being samba and Baja, are very African, which are the most sophisticated you can get, and his chords are jazz, just like in Tin Pan Alley music. He sometimes adds a bit of percussion to his guitar, with a knife or a Coke bottle on the strings, and when he sings his pitch is perfect.
What you get is the guitar going in one direction and the voice in the other, and what you perceive is this third thing, which is not actually there, but this third thing is the music. So he'll be playing in 6/8 in a minor key, but singing in 4/4 in a major key. And it absolutely does not lead to dissonance, it leads to this third thing, music. That for me is the magic, the genius.
Everybody assumes there's this huge arrangement going on, but there isn't. He's distilled all the complex elements down to just voice and guitar. Thirds are what depict major or minor in a chord, and he never uses thirds unless he has to. I'm on a mission to stamp out thirds. For example, R&B never uses thirds, it's mathematics and it inhibits melody. Say his first guitar chord is an F, it's no problem for Gilberto's vocal melody to start on E or F Sharp, a semitone away. That's called desafinado, or slightly out of tune. It's incredibly sophisticated. What you perceive is the vast size of the music. But people hear it and they just go, 'Oh, that's bossa nova.'
Robert Palmer (The Independent - 1993)