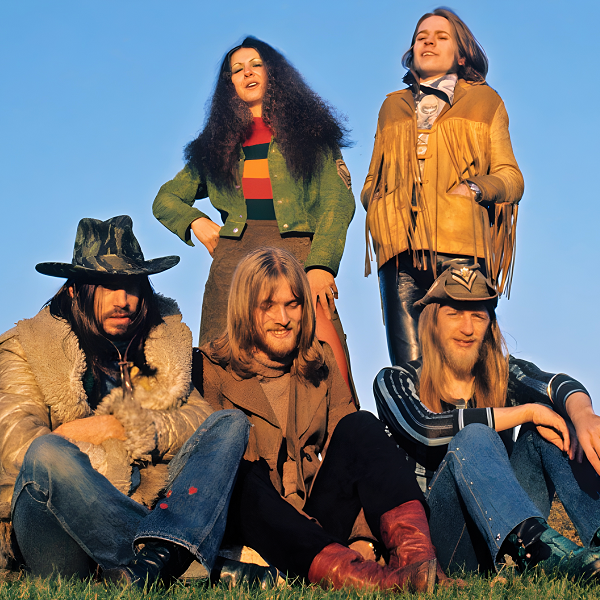 The Anglo southern rockers began in hamonised rivalry but ended when one of the singers went it alone.
In the '60s, I hated what I was doing - singing songs I didn't like in northern pubs I didn't like, on my own. I was thinking of coming out of the music business completely and going to a kibbutz in Israel. When I met up with Humphrey Lyttelton he invited me to play with him. I started enjoying it again.
My manager Jean Lincoln said I needed a backing band. She'd heard about this guy Pete Gage (guitar) who'd just left Geno Washington, so he came to one of my shows and thought I was quite good, but not good enough to put a band behind me! Anyway, we had a relationship and after about a year, he suggested we form the band that became Dada, a crazy band with about eight people that couldn't make its mind up whether it was jazz, rock'n'roll or R&B. We made one album (in 1970) and towards the end, Pete said, "We really could do with another singer, and I've seen this guy called Robert Palmer who's with The Alan Bown Set." We went to a club in Stoke-On-Trent and saw him, and I said, "Oh yeah!" He was great, a very posh Yorkshireman. We gave him the Dada album but it took him about six months before he said, "Yeah, I'd like to join."
Robert was signed To Island and it was Chris Blackwell's idea to cut the band down and change the name - Vinegar Joe was (US) General Joe Stilwell, a man who'd be with the men in the mess hall - and make it much more rocky, which I thought was a fabulous idea. Initially, Chris Blackwell didn't want me in the band, but Robert persuaded him and said, "It won't be the band without her." I found my feet in Vinegar Joe. I was doing my thing. Robert was competitive and I was competitive, but you always are, the singers in the band, and I guess the audience liked that.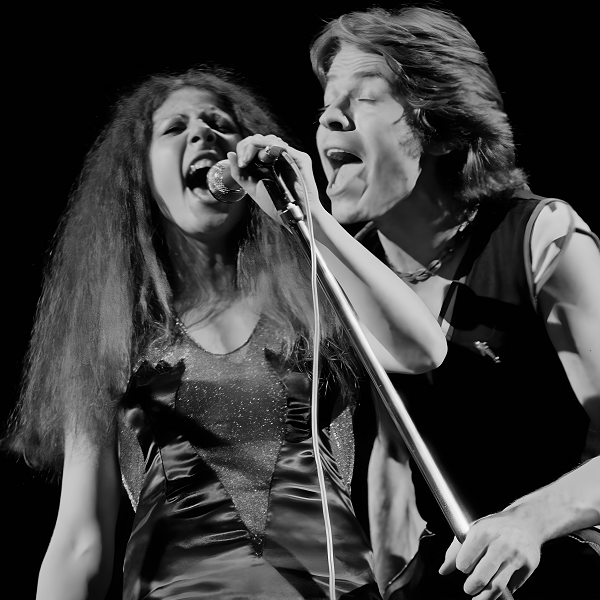 We did three LPs in three years. I don't know how we did it - if we weren't on the road supporting somebody in America or doing stuff in Europe, we were in the studio. But I loved it, being in the band and being part of a team.
I didn't want to go solo. It was forced on us, because Robert had (his solo career) all planned. It was in some club in London, possibly, when he told us that he's leaving. Steve York, the bass player, and Pete just said, "Well, it's not going to be Vinegar Joe anymore." That was the end. I was devastated. Everybody blamed me, because the press had picked up on me as opposed to Robert - they'd put me on the front of the Melody Maker as 'The Face Of '73' - and had assumed, "She's going solo," which wasn't the case at all. We still had quite a few shows to do, which wasn't easy, especially with the staunch Vinegar Joe fans giving me bad vibes thinking it was all my fault.
I didn't really have to say anything to Robert. I think he got the message. When he'd done Sneakin' Sally Through The Alley (1974) he played in London, and all the ex-members of Vinegar Joe except me turned up. We met again when Steve had a party at his flat. Robert got very, very drunk and I must've been a bit inebriated myself because I was trying to get him to look in the mirror and he wouldn't. He said, "It's all right for you, you can look in the mirror but I can't." I loved him drealy, and really admired his ability and his writing. It's a great shame he died so young (aged 54 in 2003). Too much vodka, too many drugs, I don't know.
A band on Capricorn called - dreadful name! - Wet Willie were looking for a backup singer, so I went to America and sang with them, to pay the rent. I had to move on though, so I came back to England and got a solo deal with A&M. But I had a fantastic time in Vinegar Joe, and in Dada."
As told to Ian Harrison (Mojo - 2017)