Publié le 8 Novembre 2011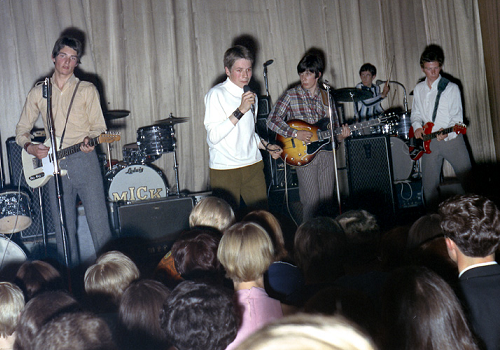 Découvrez le tout premier enregistrement de Robert Palmer! La session eut lieu le 19 mai 1968 dans la ville de Hull (Angleterre). Allen (Robert) Palmer, 19 ans, et son groupe, The Mandrakes, avaient fait le voyage depuis Scarborough pour réaliser les démos de quatre chansons mais ne réussirent à en enregistrer que deux: Baby Sitting et It's The Hardest thing In The World, toutes deux écrites par Palmer. "On a été assez surpris," confiait alors le jeune chanteur à un journaliste de la presse locale. "A l'origine, on pensait qu'on allait juste aller là bas et dérouler quatre de nos morceaux. Au bout du compte, on en a fait que deux. Cela a été beaucoup de travail et cela a pris beaucoup plus de temps que nous le pensions." Et à propos du résultat: "Cela ne ressemble pas du tout aux Mandrakes. C'est très commercial et ça sonne comme un croisement entre Herman's Hermits et les Everly Brothers." Cliquez ici pour lire l'article (en anglais).
Discover Robert Palmer's very first recording! The session took place on May 19, 1968 in Hull (England). 19-year-old Allen (Robert) Palmer and his band The Mandrakes had made the trip from Scarborough to make demo-tapes of four songs but only managed to record two of them: Baby Sitting and It's The Hardest Thing In The World, both written by Palmer. "We were quite surprised," the young singer said to a local paper journalist. "Originally we thought we would just go there and reel off four of our own numbers. In the end we only did two. It was hard work and it took a lot longer than we thought." And about the result: "It does not sound a bit like The Mandrakes. It's very commercial type stuff and sounds something like a cross between Herman's Hermits and the Everly Brothers." Click here to read the article.