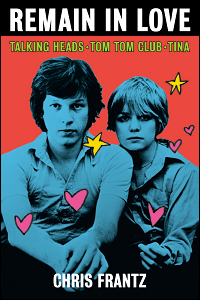 Titre : Remain In Love: Talking Heads, Tom Tom Club, Tina
Auteur : Chris Frantz
Date de publication : 2020
Editeur : St. Martin's Press (US), White Rabbit (UK)
Type : Essai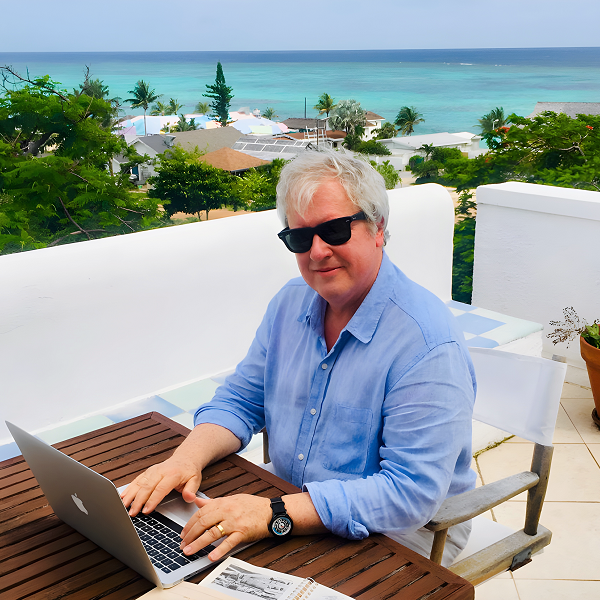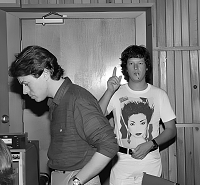 Le batteur Chris Frantz (Talking Heads, Tom Tom Club) se remémore notamment son voisinage et son amitié avec Robert Palmer dans les Bahamas (Palmer joue des percussions sur l'album Remain In Light des Talking Heads et Frantz apparaît sur le titre Looking For Clues). Un chapitre décrit également la vie à Compass Point à cette époque.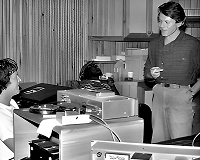 "Robert was a true scholar of music history and... was also very well informed about the latest musical happenings in the UK, Europe, and around the world and introduced us to many artists that we didn't know about. He had spent a good part of his youth living on the island of Malta, where he listened to North African radio, so he had a strong love of African music, too."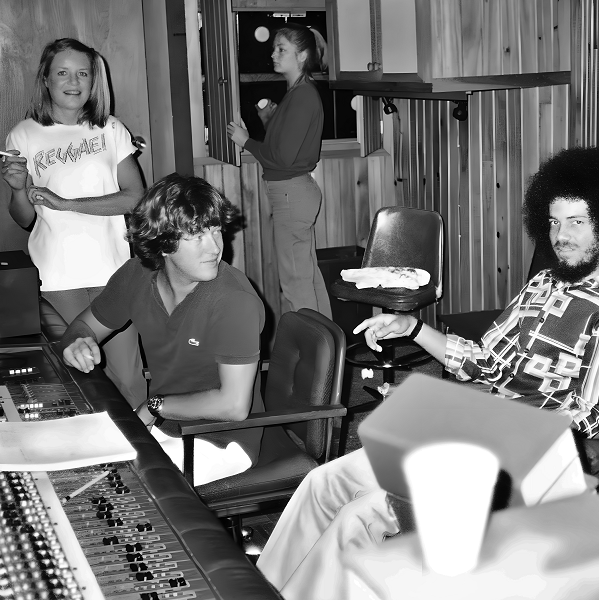 PREFACE
I had the great fortune to not only be a founding member of one of the most unique and exciting rock bands of all time, but to do so alongside the love of my life, Tina Weymouth. Together with David Byrne, and later Jerry Harrison, we created a new paradigm we called "Thinking Man's Dance Music." The name of the band was Talking Heads. We found inspiration in the bands we loved - the Velvet Underground, David Bowie, James Brown, Al Green, Otis Redding, Booker T and the MGs, Kool & the Gang, the Stooges, and the psychedelic garage bands of the sixties - but we didn't sound like anyone else. We didn't copy anyone's style. And no one could copy ours.
I met Tina in painting class at the Rhode Island School of Design and we became young lovers. Tina supported me in my dream to be in a different sort of rock band and, with my encouragement, she eventually became a crucial member of that band and an iconic pioneer for women in music.
We moved to New York City with a plan to make our mark on the history of music and art. We found that we were not alone in this dream. Television, Patti Smith, Blondie, and the Ramones we already there, and seeing them perform at a funky dive bar on the Bowery was all we needed to further inspire us to create new original songs in a style of our own.
You could say that Tina and I were the team who made David Byrne famous. We were very good at shining the spotlight on him. We created a band that was post-punk before there was Post-Punk, new wave before there was New Wave, and alternative before there was Alternative. We had some hits along the way, too. With "Psycho Killer," "Take Me to the River," "Life During Wartime," "Once in a Lifetime," "This Must Be the Place," " Burning Down the House," and "Road to Nowhere," we enjoyed artistic, critical and commercial success, a rare combination. We toured with the Ramones, XTC, Dire Straits, B-52s, Pretenders, Eurythmics, Black Uhuru, Simple Minds, the Police, Psychedelic Furs, and Devo, to name a few.
We played on Dick Clark's American Bandstand, Saturday Night Live, Late Night with David Letterman, and the Old Grey Whistle Test. We were there for the advent of MTV with our video for "Once in a Lifetime."
Then, during a break from Talking Heads, we did it again with our new band called Tom Tom Club, which sounded completely different from Talking Heads and gave Tina and me our first worldwide hit songs and gold records with "Wordy Rappinghood" and "Genius of Love." Tom Tom Club performed live on Soul Train one morning in Hollywood before going over to the Pantages Theater to shoot Stop Making Sense with Jonathan Demme directing us as Talking Heads.
Anyone who has been playing music professionally for over forty years has lived a life with many twists and turns. In this book, I will tell you all about them, from our art-school days to our induction into the Rock and Roll Hall of Fame. A number of books have been written about us, but most of them are not very good and none of them have given the reader the true inside story. With Remain In Love, I will do just that.