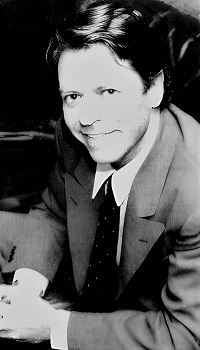 Savvy - that's what makes Robert Palmer tick. The rocker who's known for his immaculate sartorial style has been in the business long enough to know what's hot in the music market these days. And he has finally hit upon winning formula that's best displayed on his latest album, Heavy Nova.
"You learn so much from the experience of making a record. You try to correct all the mistakes and be more accurate," the affable singer told journalists in Singapore recently. "By delegating production values, I got exactly what I wanted. I still enjoy listening to it."
And now that he's got his second Grammy - he won in the same Best Male Rock Vocalist category two years ago - he has finally recieved recognition from the industry, though as far as he's concerned, "it's an abstract accolade... It's exclusively American as well."
But it has not exactly been an easy ride for this trueborn Englishman who turned 40 on Jan 19. He spent about a dozen years after going solo trying to find an idiom that suited his singing style. The process led him through R&B, reggae and soul in the '70s and brought about often fruitful associations with the likes of Little Feat, The Meters and Allen Toussaint.
By the early '80s, however, Palmer had changed course drastically, exploring techno-funk with Gary Numan and Talking Heads drummer Chris Frantz with less success. One critic branded him the "Fraud of Funk" for this.
It wasn't until 1985 when through "an accidental process" Palmer recorded what was to become his biggest single at the time - Some Like It Hot - at New York's Power Station studios with footloose Duran Duran members, John and Andy Tyalor and Chic drummer Tony Thompson.
"I wasn't there when they cut the music. I enjoyed the rhythm and did the vocals. We just made some music for fun."
The same year, Palmer hooked up with bassist Bernard Edwards to make what was to become his most successful album up till then - Riptide - an experiment in heavy metal-funk fusion.
Surprisingly, it's not one of his favourite works. He feels that Heavy Nova, an accessible distillation of all his favourite musical influences, is his best effort so far.
"For a long time, I wasn't confident enough of my production values. I'd sound like whatever I was fascinated with at the time. By being involved with more versatile musicians, I was able to take more control. I even made a record where I played everything, more or less."
But he wasn't too satisfied with the results so "I gave up the responsability of production." It was only on Heavy Nova that he came "full circle". "I simplified the arrangements and personalised them at the same time."
Palmer is also acutely aware of the technical aspects of production. "There's an element of competition, even in production and mixing values." And he feels that this hands-on knowledge has put him "in position to record what I want."
On his songwriting, he says he has no set method. "I like to keep a work habit going... You just hope that the muse will get in touch with you."
As for his current Far East tour, his first, he says it has been full of "endless surprises since we started."
"I've been touring for 20 years and it's been Europe and America all the time. It's a great opportunity to find out what sort of popularity you've got here."
On the personal side, Palmer's very much a family man, living with wife Sue - they've been married for over 20 years - and kids, James, 10, and Jane, 8, in Switzerland.
He's "still in contact with my parents" in England and very proud of his Yorkshire roots.
And those impeccable suits come straight off the peg exclusively from "two tailors" - Giorgio Armani and Gianfranco Ferre. He's been bying their ready-made stuff "for 10 years."
Palmer's current project is a musical called Don't Explain which he describes as "a science fiction version of High Society." It's a romantic comedy that includes songs by everyone from Billie Holiday, Lena Horne to Nat King Cole and Mose Allison, the kind of music he grew up listening to.
Over the past five years, Palmer has been "trying to include a gentle and romantic effect" in his music, so future recording projects by this spiffy middle-aged rocker are going to be more mellow and mood-oriented.
R.S. Murthy (New Straits Time Singapore - Mars 1989)