Titre : The Rock Trenches: Journal Of A Music Industry Executive
Auteur : Phillip Rauls
Date de publication : 2016
Editeur : Sartoris Literary Group
Type : Essai
Les mémoires d'un cadre de l'industrie musicale, agent de promotion des labels Stax, Atlantic et EMI entre les années 60 et les années 90. Le livre contient un chapitre entier consacré à Robert Palmer avec lequel Rauls a travaillé sur une période de près de 20 ans.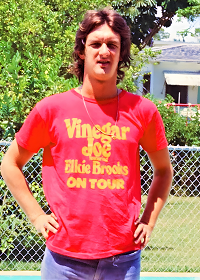 The Rock Trenches: Journal of a Music Industry Executive by Phillip Rauls is the memoir of a Memphis-born music promoter who worked with some of the top Rock 'n' Roll recording artists of the 1960s-1990s, including The Gentrys, Robert Palmer, Yes, Red Hot Chili Peppers, Emerson, Lake & Palmer, The Eagles, and Led Zeppelin, to name a few.
The Rock Trenches begins with Phillip as he gains entry into the music business by becoming the road manager for a local band just out of high school, The Gentrys. The Memphis band scored a million selling record in 1965 titled Keep On Dancing and Rauls was in the right place at the right time to go along for the ride.
Before long he was hired as the local promotion manager for Stax Records, the Soul music label that recorded some of the biggest hits of the 1960s with artists such as Otis Redding, Booker T. & The MGs, and Isaac Hayes. Atlantic Records then hired Phillip to be their Southern Region Artists Relations & Promotion Manager. In 1970, Phillip's career with Atlantic Records soared. During that time Phillip toured with groups such as Led Zeppelin, Yes, Emerson, Lake & Palmer, Bette Midler, Vinegar Joe, Jackson Browne and The Eagles.
An important element of promotion, he discovered, involved going out on the road with recording artists so that he would be available to arrange radio, television, and print media interviews—and to solve problems on the spot, whether they were professional or personal.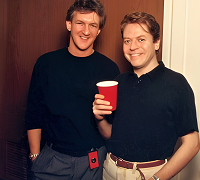 Next came a noteworthy stint with 20th Century Fox Record. In 1976 he was a finalist for Billboard magazine's "Regional Record Executive of The Year." Eventually, he left 20th Century Fox and took a position with EMI Records, where he promoted records for Robert Palmer, Richard Marx, Roxette, Natalie Cole, Queensryche, Cory Hart, and the Red Hot Chili Peppers.
The Rock Trenches chronicles an expansive period of American music history. Almost from the very beginning he made an effort to document his experiences, perhaps because he is the son of a career librarian. He purchased a camera in 1967 with money earned from working as the valet driver for Life magazine photographer, Stephen Schapiro and Los Angeles Times journalist Pete Johnson, both of whom went to Memphis to cover the assassination of Martin Luther King, Jr.
This book spotlights the career of one of the best promotion men in the business and contains dozens of photographs taken by Phillip of the legendary musicians with whom he worked.