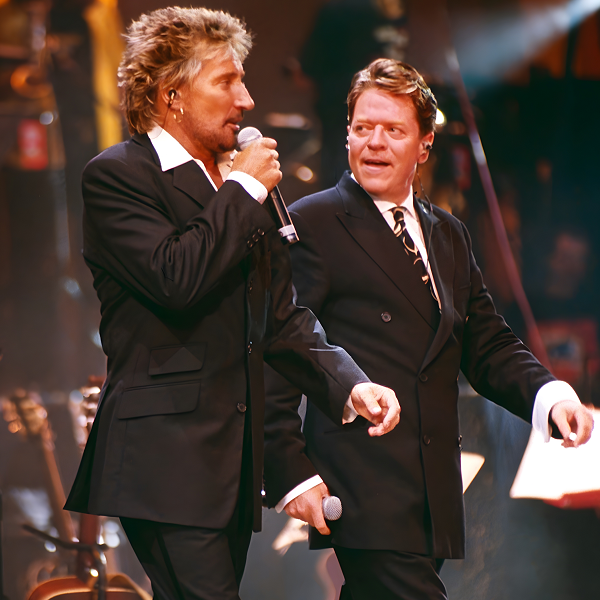 Rod Stewart is feeling a bit sentimental these days. At 78, Stewart, who is kicking off his upcoming North American tour with Cheap Trick June 14 at the Hollywood Bowl, opened his Vegas residency with a cover of Robert Palmer's Addicted To Love as a tribute to Palmer, "Who was a good mate of mine."
(...)
Are there new songs that you're particularly excited to do a first time and see how the audience responds to them?
Yeah, we're starting the show with Addicted To Love. And all the girls. We're gonna do the Robert Palmer video 'cause he was a good mate of mine and we're gonna do all the girls dressed up. They all have the same outfits and red lipstick and their hair back and they play guitars. I did love Robert. He was a hero of mine.
Is it something for you that was special to be able to do the song and pay tribute to him?
Yeah. I think it's my number one rock song. I know it is for a lot of people and especially the video was just so, so one major capture. It was so different. Actually, Robert and I confessed one night, he said that Hot Legs inspired Addicted To Love. And my song Young Turks I said was inspired by his Johnny And Mary.
Interview by Steve Baltin (Forbes - June 5, 2022)