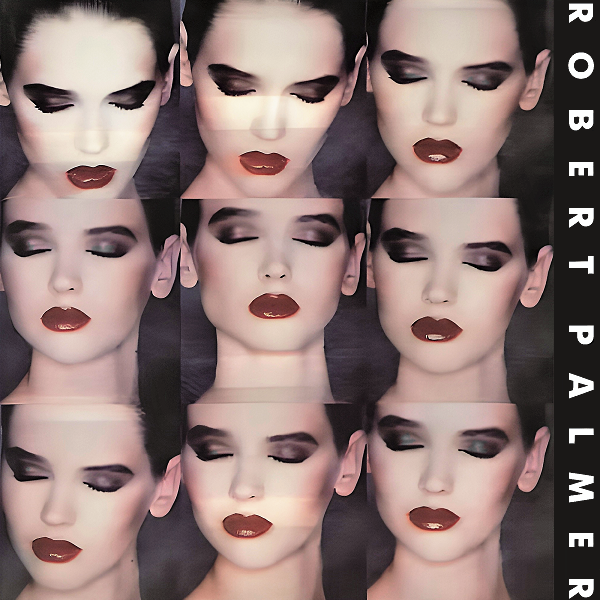 The great thing about Robert Palmer live in concert is getting to experience a true representation of his eclectic talent. on his current tour, Palmer embodies a musical versality which you can find not only in his past, with songs like Every Kinda People, You Are In My System, and Clues which still sound as fresh as the day they were written but also in the selections from his current platinum album Heavy Nova.
There has to be a strong case for making Robert Palmer's Heavy Nova as the best value-for-money record of the year. Who else could deliver a heavy metal album, a bossa nova album, a soul album - cajun, rock'n'roll, crooning, the gamut - on one record?
The 39 year old who went from the rock outpost of Batley in Yorkshire to the dizzy peak of the American charts does not mind admitting that it's taken a while to get his musical diversity down to a fine art. Almost 20 years of recording, in fact. "I've never gone so far with the various styles of things I enjoy as I have on the current record," says Robert. "And the biggest pleasure for me, listening to it front to back, is that it's more coherent than when I've attempted to do diverse things before. I suppose I've just been trying to do that for a long time and I've just got better at it."... and the more diverse, the more successful: in a solo recording career that dates from 1974, Palmer's Heavy Nova and Riptide albums have brought him international chart positions and sales figures like never before. Two decades of graft and guile are truly paying off.
Robert Palmer spent some of his childhood in Malta, but returned to Yorkshire to form his first, semi-professional, band at the age of 15. Remembered as the Mandrakes, they played the local clubs with a kind of white R&B that Palmer was to return much later. For the time being, he was flirting with a career as a graphic designer until his stylish presence at the helm of the Mandrakes was noticed by trumpeter Alan Bown, who recruited him for his white soul outfit, until recently known as the Alan Bown Set.
Here Robert joined up with future Supertramp sax man John Helliwell and made his recording debut on the 1969 Decca album The Alan Bown! It failed to chart.
Palmer's musical flavour of the year 1970 was jazz-rock, only by this time he'd moved on to the experimental group Dada. Their line-up formed the basis of Vinegar Joe, the blues-rock aggregation whose other lead singer - in a far more raucous mood than we know her these days - was Elkie Brooks.
Vinegar Joe recorded three albums for Island, beginning Palmer's long association with the label, but the best part of their reputation was gained as a solid, uncompromising live band. So uncompromising, in fact that Robert's latent songwriting skills were largely overlooked. When the group split, he upped and went halfway around the world in search of satisfaction and a style of his own.
The man who helped him find both ways was the now-legendary leader of America's finest purveyors of rocked-up R&B, Little Feat, the late Lowell George. Something about the slide guitar of bandleader George, married to the mean instrumentation of New Orleans rhythm masters The Meters in the studios of Allen Toussaint, brought out in Palmer a sophisticated blue-eyed soul sound that had never been heard before in a white, supposedly rock-oriented performer. The time was September 1974, the record was Sneakin' Sally Through The Alley, and the ball was rolling.
The encouraging response to the album in America (a 15-week run on the Billboard chart) and its 1975 follow-up Pressure Drop were enough to persuade Palmer to move to the US to live. in '76 he relocated again to Nassau where much of his work was being recorded.
The records and the reputation were growing even bigger, as Robert added even reggae to his musical portfolio on Man Smart, Woman Smarter and progressed to his first major American hit single, 1978's Every Kinda People. Then as now, the USA seemed more ready to accept his eclectic inventiveness: Bad Case Of Loving You (Doctor, Doctor) - a rock-edged track this time - became another Top 20 hit there in '79.
As the experimentation continued, finally Britain began to see the light. 1980's Clues had him working with Gary Numan and delivered his biggest UK singles so far, Johnny And Mary and Looking For Clues; in 1982 he cracked the Top 20 with Some Guys Have All The Luck.
The early '80s also brought Palmer production credits on albums by Desmond Dekker, Peter Baumann and Moon Martin, while back behind the mike he successfully covered recent soul hits by The System (You Are In My System) and Kool And The Gang (You Can Have It). Then, as each of his musical styles jockeyed for position, rock took the lead again.
It happened first with the Power Station, the studio combo put together by Palmer and Duran Duran's Andy and John Taylor, who explained at the time: "We're doing this for no other reason that that we can." Some Like It Hot and a cover of the T-Rex classic Get It On surged into the charts.
When he got back to his solo career, Robert took the rock energy of the Power Station and translated it into Addicted To Love. The results were spectacular. The single became his first UK Top Ten hit, and in the States, in the first week of May '86, went to number one, causing the Riptide LP to hit the Top Ten and leading to major chart action for his version of Cherelle's I Didn't Mean To Turn You On (#2 US and #9 UK).
In 1988, after pausing to complete work on the motion picture theme song Sweet Lies, Palmer's Heavy Nova arrived and was hailed as his greatest artistic and commercial achievement of them all. Simply Irresistible has mirrored the international success of Addicted To Love, but the album's just as likely to throw up a 20s-style ballad (It Could Happen To You), a delectable contemporary love song (She Makes My Day), more expert soul reworkings (Early In The Morning, Tell Me I'm Not Dreaming) and even some yodelling (Change His Ways).
Palmer chose the cream of 20 songs recorded in Milan for the album, and knows that this world tour will bring out the best of them. "I wanted to put together a live performance energy with a sort of academic production control. To me, it feels like a live show."
"Seven songs on the album are mine. I've never been so prolific. And usually if I listen to what I've done over a period of time, I find flaws, but I tell you what, the more I listen to this, the more I like it. Dreadful, isn't it?"
Paul Sexton - A Heavy Touring Nova official programme (1988)