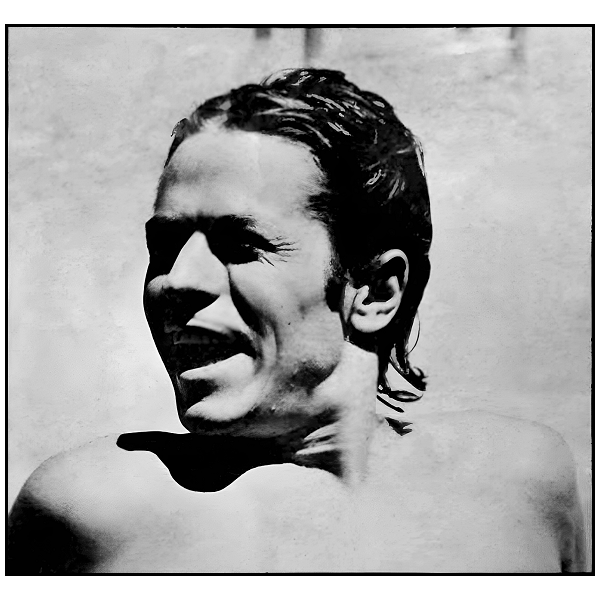 Mike Gardner talks to Robert Palmer
Four o'clock at the Kensington Hilton. Three manicured slivers of sandwich. Two for tea. One warm butter oozing scone with a liberal application of jam being gently nibbled by Robert Palmer.
It's been four years since he left Vinegar Joe and started his rapid climb to solo success in America. Now, four albums later, the Batley boy has returned to a rapturous welcome from fans and critics alike, everyone just glad that he's finally made it home.
Since Vinegar Joe, the spawning ground of both his and Elkie Brooks' career, was the end of his relationship with Britain, its lack of success seemed to be a good point to start catching up on the rise of Robert Palmer.
"The band was hot live. It really went the right way about doing everything. But it was a 'B'-movie, you know, like the management hassling me for £20. They kept pushing us onto the road and into a rut. There was no time to organise the records, so it was a batch of new tunes that hadn't been worked out live and then 'bonk' onto record and then you'd learn them and work them into the set.
"There was all these fiction trips going down, like stardom and other stupid things. It seemed like there was no focus to it.
"I don't think groups are a happening thing. I think they are an anachronism. Once people in a band are over 23 or 24 they don't need that camaraderie of holding together in a unit in order to face things. There are so many opportunities for musicians in studio now. If somebody is together they won't commit themselves to any one thing."
But the roots of Robert's solo career started with an intangible offer from the entrepreneurial mentor of Island records, Chris Blackwell.
"I had just joined the Alan Bown Set at the age of 19, replacing Jess Roden, and Chris bought the band and said that whenever I wanted to do a solo thing he'd like to be involved. I thought he was nuts as I'd just come down from Yorkshire and it was my first professional job. I didn't know what he was talking about. But later I approached him and said here are the songs. I want to do it in a certain studio, with these players. He called me the next day and said go ahead."
The frustrations of Vinegar Joe's static progression, the growing backlog of self-penned material that wasn't suited to the raunch of the band, the nagging feeling that he'd served his apprenticeship, inevitably led to his leaving, which in turn precipitated the break up of the band. Three weeks later he was in the rarified atmosphere of New York with legendary sessionmen like Cornell Dupree and Bernard Purdie, and New Orleans with the Meters.
"I'd been singing since I was 16 in groups and it occurred to me that I could be drifting around forever wondering what on earth I was doing. I heard this record in my head and I knew the players I wanted on it. I knew that if I took my songs to that environment and stood in front of those guys and sang and it sounded right, then I'd know I was a singer. I had to make it right. I couldn't just edge up to it. Sure, I was nervous but we played the first four bars of How Much Fun and that was it."
The first album, Sneakin' Sally Through The Alley, started a close relationship with Little Feat that was strong enough for them to ask him to join the band.
"I went on the road with them for a while but there was nothing definite. I fell into a great relationship with them that I didn't want to jeopardise by being involved with their politics. When we got together I didn't make any outside demands on them at all and they're used to making a song for a purpose or being bossed around by a producer or Lowell (George). They all enjoyed the twist I brought to the way I heard them and vice versa.
"At the time it looked like a tangle of ambitions and it was exactly that. I can't imagine them playing a song like You Overwhelm Me and I can't imagine me playing one of those jams that they do."
Little Feat, Bernard Purdie and current band members Pierre Brock (bass) and Steve Robbins (keyboards) are the few players who have managed to conquer Robert's aversion to using session musicians on live appearances.
"As a rule established studio musicians are too locked into a certain frame of mind. I prefer to work with people that are younger and have got the technique but aren't studio orientated. I've had people come straight from a studio environment and lose their minds on the road.
"A lot of them play everything strong and clean when they start but when they face an audience they feel they've got to exhibit their techniques all the time and you end up with a jazz band after three weeks.
"Pierre and I work good together because I write everything on the bassline and he turns that into a bass player's part. I can drum and sing at the same time and that's a solid foundation to start from.
"On my first album I was after one particular thing, which was to work in circumstances that I'd always wanted to work in. When that worked I wanted to do more and that meant working with Gene Page and the Tamla people. I hope it keeps going on because eventually I can tailor each song till the difference between what I hear in my head and what's on vinyl are the same."
Has anything turned out like that?
"Yeah, Through It All There's You, on the first album. Even though it was only one chord, it was about a mood I didn't know how to describe. I made a cassette of the groove and played it to the team in New York for eight bars and said that it doesn't do much except groove along like that. They went 'Three, Four...' and just played it for 12 minutes and when we finished we just went 'Next'. There was no reason to touch it again, it was marvellous.
"All my albums have been very precise. Each time I've been delighted with the end results. I've sat and listened to them for hours and hours and been so pleased that it's been that easy to do. I've been very lucky."
But the luck seems to be wavering ever so slightly because despite only being interested in being involved in films from a producer's seat, he accepted a small part in 'Sgt Pepper' with the Bee Gees and Peter Frampton, despite turning down many other offers to appear on screen.
"This is going to sound terrible. I'd been on the road and I hadn't done any Christmas shopping and you can't get much in Nassau (his home). I got this invite to fly out to Hollywood, all expenses paid, to stand with 2 or 300 of the celebrities and sing a song. It was a great opportunity to do my Christmas shopping. It was a great party. That's all I want to say about it.
"I think it's the worst film that's ever been made. I can't find any redeeming values in it."
But jetsetting to Hollywood parties and a home in the tropical splendour of the Bahamas seems to bolster the well tailored playboy ladykiller image that the album sleeves seem to portray.
"I've always dressed this way. When I was at school I really liked to get my uniform right, it was part of my nature and when I could afford to buy a nice suit it was great.
"It's something that's confused me when they say I've portayed myself as a playboy. I look at the sleeves and think, well I suppose I have. If I'd have taken the choice I'd have preferred to look like a priest. A playboy is the last thing I'm into, I mean, it is so creepy."
Record Mirror (octobre 1978)