Née en 1947, Sue Thatcher Palmer est l'épouse de Robert Palmer (jusqu'à leur divorce au début des années 1990) et la mère de leurs deux enfants, Jim (né en 1978) et Jane (1979).
Elle a poursuivi avec succès une carrière indépendante de peintre et designer sur textile. Une grande partie de son travail a été réalisée pour le compte de la célèbre maison de tissu Warner à Londres.
Une partie de son inspiration est certainement puisée dans sa vie personnelle.
En 1985, une de ses peintures illustre le livret de l'album Riptide.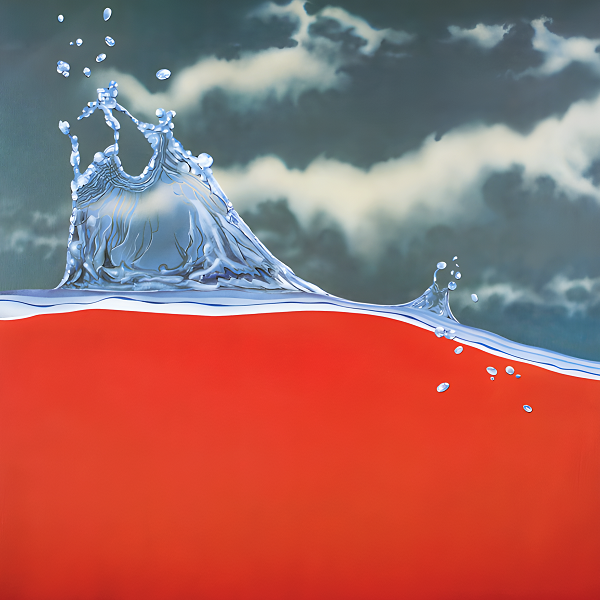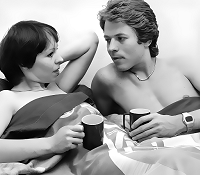 Born in 1947, Sue Thatcher Palmer is Robert Palmer's wife (until their divorce in the early 1990s) and the mother of their two children, Jim (born in 1978) and Jane (1979). She successfully pursued a independent career as a painter and textile designer. Much of her work was done for the famous fabric house Warner in London.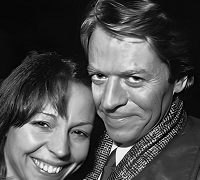 Some of her inspiration is certainly drawn from her personal life. "Space Walk" recalls Robert Palmer's strong taste for Sci-Fi; "Palm Leaves" coincides with the family's move to the Bahamas and "Aquarelle" irresistibly evokes the cover of the Clues Album. In 1985, one of her paintings illustrated the booklet of the album Riptide.