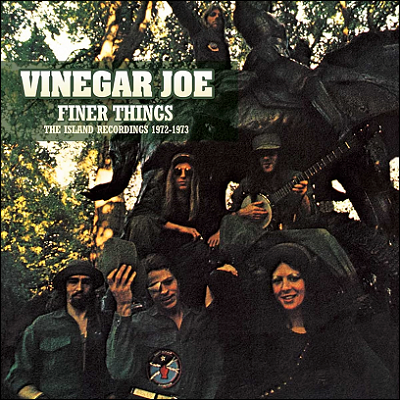 Titre : Finer Things: The Island Recordings 1972-1973
Date de publication : 2021
Label : Esoteric
Type : Coffret
Morceaux :
1. Rusty Red Amour
2. Early Morning Monday
3. Ride Me Easy, Rider
4. Circles
5. Leg Up
6. See The World (Through My Eyes)
7. Never Met A Dog (That Took To Me)
8. Avinu Malkenu
9. Gettin' Out
10. Live A Little, Get Somewhere
11. Speed Queen Of Ventura*
12. So Long
13. Charley's Horse
14. Rock N' Roll Gypsies
15. Falling
16. It's Gettin' To The Point
17. Whole Lotta Shakin' Going On
18. Buddy Can You Spare A Line?
19. Angel
20. No One Ever Do
21. Forgive Us
22. Rock N' Roll Gypsies (single version)*
23. Proud To Be (A Honky Woman)
24. Food For Thought
25. Dream My Own Dreams
26. Lady Of The Rain
27. Stay True To Yourself
28. Black Smoke Rising From The Calumet
29. Giving Yourself Away
30. Talkin' 'Bout My Baby
31. Let Me Down Easy
32. Fine Thing
33. Long Way Round*
34. Black Smoke Rising From The Calumet (single version)*
(*) Bonus tracks
Ce coffret contient les trois albums enregistrés par le groupe Vinegar Joe, dans lequel officiait le jeune Robert Palmer avant le lancement de sa carrière solo, ainsi que des titres publiés uniquement en simples. Le son a été remasterisé pour l'occasion. Un livret illustré intègre des interviews exclusives du guitariste Pete Gage et de la chanteuse Elkie Brooks.