One across (Mary Harron) asks the questions. Six down (Robert Palmer) gives the answers.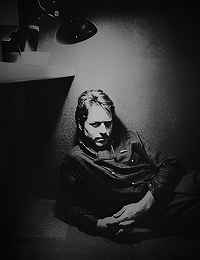 For about six years now Robert Palmer has been in the odd position of being an almost success. He's never really failed, so he gets no sympathy for being an underdog, but he's never really made it to star status in spite of excellent qualifications as regard looks, voice and taste. He's always been too sharp for Middle Of The Road, but too mainstream for Rock.
Robert Palmer is now 32. Born in Batley, Yorkshire, but raised in Malta, he's been in the music business for seventeen years. At fifteen he was singing with a ska/soul band called The Mandrakes and then took over vocal duties in The Alan Bown, a band who also included a youthful John Anthony Helliwell (now with Supertramp).
Next came a ten-piece Jazz-Rock band called Dada, who later slimmed down to become the hard working but ill-fated Vinegar Joe. A certain Elkie Brooks - then a hard drinking, raunchy Rock singer - attracted all the attention in that band, but it was apparently because of Palmer that Chris Blackwell, head of Island Records, signed them to his label.
Robert Palmer's first solo album, Sneakin' Sally Through The Alley, appeared in 1974 and set the tone for the next three - a stylish Funk, an immaculately tasteful choice of cover versions plus his own material, and a cover shot of a beautifully groomed playboy Palmer accompanied by a model in a minimum of clothing. His style, rather disdainfully, was labelled "blue-eyed Soul".
The second album, Pressure Drop, was packed with hit songs, none of which were hits. Chris Blackwell is said to have spent a fortune in promoting Palmer's first tour, while Palmer himself appeared almost swamped on stage by his own band and back-up singers.
The first two albums recieved rave reviews but didn't chart, and after 1976 Palmer's reputation went into decline. The major movements, Disco and New Wave, pushed him still further back; in Britain at least he was considered too cocktail party, too irrelevant to the mood of the times.
But he always had a following, especially in America, and in 1978 he scored his first hit in The States with Every Kinda People, followed the next year by Bad Case Of Loving You.
Only Robert Palmer could release a single as hot and breathless and exciting as Bad Case Of Loving You and have it fail in Britain. Why is a mystery, but the same almost happened to the superb Johnny And Mary which still struggled, despite strong help from Radio One.
It's typical of Palmer's strange case history that Looking For Clues - a neat record but not a great one - should then creep higher up the charts, lodging itself in the Top Forty. It was thanks to that that Island brought Robert Palmer to London for the privilege of appearing on the same show as Showaddywaddy and Legs & Co. - Top Of The Pops.
Arriving at Island offices elegantly dressed but unshaven, Palmer looks smaller and more human than I expected.
Photographs do wrap our attitudes - after all those album covers it was a disappointment to find he wasn't flawless.
"What do you want to talk about?" he enquires in a Yorkshire accent that comes as a surprise. "Anything except music - music's so boring!"
He then launches into a rather bizarre ramble on the pressures of touring. At first I wonder if it's jet-lag or fatigue, but then I realise he's slightly drunk - but pleasantly so. Anyway, it appears that he's just arrived from doing a week of television in Milan.
"Television is the only thing worth doing in Italy," he adds by way of explanation, "because all the gigs get bombed by political nutters."
The next day, he and his wife and two small children will be on the move again, this time back to their home in the Bahamas, via Concorde (he may not be a big star, but Palmer is doing well enough in other countries). The Bahamas are supposed to be one of the most beautiful and more boring places on earth, so why choose to live there?
"It's very, very quiet," he answers. "It's neutral ground. It's a place where there's no competition and no structures. Ittakes away a lot of the false class crap you find here, where people look at your shoes or listen to your accent and then slot you."
"Lately," he adds on a more bitter note, "I'm regarded as a middle class wanker who puts on a decent show. That's the NME way of looking at things. But the only criterion is entertainment - dance."
"My total emphasis is on rhythm and physical beats. At the moment I feel the best rhythms are coming out of England. Japan are my favourites - I like their imagination. At home, though, I don't listen to Pop. I listen to Folk music, from all over the world. It fascinates me because I don't know the formula. That's why I like Gary Numan, because he's modern Folk music. He's a soul man."
I must confess I've never thought of Gary Numan as a soul brother, but Palmer's admiration is obviously sincere. Which is unfortunate really, because his collaboration with Numan provided the only dodgy moments on Palmer's last album.
However, for Clues, it seems Palmer was intent on a change of style. A tape of Gary Numan material, sent by a friend in England, awakened him to the possibility of using more electronic instruments while retaining a sharp, danceworthy base.
Gary Numan was equally fond of Palmer's work and came to see him backstage at London's Hammersmith Odeon during Palmer's 1979 trip. A chance meeting in Nassau (in the Bahamas) later that year resulted in the two of them going into the studio together.
The fruits of this session appeared on Clues in the shape of a cover version of Numan's I Dream Of Wires and co-written Found You Now. A further Palmer/Numan composition, Style Kills, is available on the "B" side of the 12 inch version of Looking For Clues (the pair also worked on another track which has yet to surface, and Island say that the happy couple are planning to work together again some time next year).
But back to what makes Palmer tick - what about Johnny And Mary?
"It was a total accident. Usually, the way I work is to put down endless beats on the tape recorder and if one stands out when I play it back, I make a song out of it. I put down the lyric at 2 am and I remember playing it back the next day and thinking 'What the hell's that?' But then I kept on whistling it and I thought, if that isn't a hit..."
The song, Palmer says, is a "parody of old style values, about a couple who live on habit and just put up with each other. I'm the narrator of the story."
He pauses a moment in thought. "I believe there will be a new romance in the next couple of years. The last time there was a realistic romance was in the 1950s - I'm not talking about schmaltz but about the mood of the people. Emotions have become delicate and embarrassing because of the front that people put up now."
At this point, an Island Records person breaks in and hustles us over to Top Of The Pops. On the way, Palmer looks out of the car windows at the scruffy streets of the Shepherds Bush area.
"I used to think it was sour grapes," he says suddenly, "but now I realise I just don't like England."
Perhaps it's not surprising really, as Palmer didn't get to know the country until he was eleven. Before that, his father, a former boiler maker who joined the Navy, had taken the family to live in Mediterranean sun of Malta. The return here, and experiencing an English school for the first time, was an unpleasant shock.
"Maybe that's why I ended up in the Bahamas," he offers, "because of Malta."
So who are his friends now in the Bahamas? "Just a bunch of expatriate adventurers," he answers. "Germans, Japanese, Americans. I like someone who lives on his wits. His or her wits," he corrects himself with a grin. "I don't mean to be sexist!"
Our arrival at the Beeb finds Showaddywaddy on stage and the Stray Cats lurking in a corner, looking extremely tattooed. Palmer disappears and reemerges in a well cut leather jacket.
"Middle class, huh?" he says with heavy sarcasm, and goes off to mime dutifully to his record. The ritual over, he retires to the bar and get even more pleasantly drunk and talk about movies. He loves films, especially fantasies, but denies he has any acting ambitions himself.
"It's beyond my imagination. I can't understand why people want to do it - to get up there and be someone else, convincingly. But I'd love to produce movies - that's what I really want to do."
He says he doesn't care about his reputation, but he obviously does. "My manager always accuses me of being a cruiser - he says I cruise through things, whereas he believes in going at them with your fists. But I don't have that kind of pride. The only things I believe in are birth and death, and in between, you get on with it."
You could call Palmer a dabbler, but so what? He's followed his own taste in his own isolated way to make consistently interesting records that consistently don't do as well as they should. Now that fate finally seems to be favouring him a little, I hope it stays that way a while. He's a good man.
Mary Harron (Smash Hits - 1980)