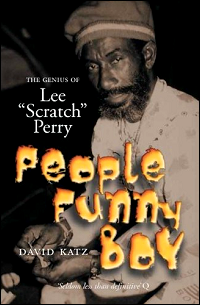 Titre : People Funny Boy: The Genius Of Lee "Scratch" Perry
Auteur : David Katz
Date de publication : 2006 (UK) / 2012 (FR)
Editeur : Omnibus Press (UK) / Camion Blanc (FR)
Type : Essai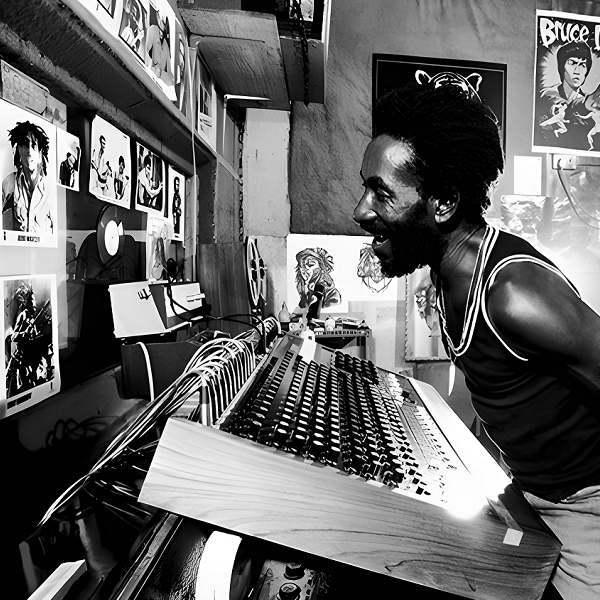 EXTRAIT
Around the same time that Disco Devil was voiced, Robert Palmer travelled to Jamaica to undertake some ill-fated work at Perry's studio. Though long influenced by soul music, Palmer had reached a stage in his career where he sought to draw on exotic forms to lend a cosmopolitan feel to his brand of rock and roll. He was already aware of some of Perry's outer-worldly productions, having been particularly struck by the flushing toilet that opened the Iron Gate instrumental on Cloak And Dagger, and was optimistic of a positive result; in arranging for Palmer to record at the Ark, Chris Blackwell hoped to get viable crossover material for Palmer's upcoming album, Double Fun.
Palmer remarked in a particularly frank interview in Grand Royal magazine that Perry's position at the Ark went far beyond that of an ordinary producer; the man was clearly seen as a kind of spiritual leader at this point. "His studio seemed to be the spiritual and political centre of the island. It was heavy, and it was all about getting this magic on the tracks."
Despite the rapport that developped between Palmer and Perry, the week he spent at the Ark was marked by hostile confrontation. Though Perry seemed to continually test the singer, he accepted Palmer as an ally once his seriousness and ability were made clear. Links proved more difficult to form with some of the studio musicians, particularly Sly and Robbie, though Ernest Ranglin and Boris Gardiner were eminently friendly and well-mannered. Palmer revealed that the harshest negativity emanated from the assembled dread idlers, who seemed to have nothing better to do than to try to disturb his concentration. "These guys come around wearing robes and they've got magic wands and shit. I'm doing vocals and one stands in front of the mic and starts doing this weird dance. I thought it was fucking ridiculous, but I couldn't laugh because it would have been an insult. That didn't work, so they brought in another guy who stood with his back to me and pushed me with his shoulder blades into the microphone while this other guy did the magic wand shit. It was very strange, and Lee didn't do a thing to try and stop it. He was very amused by my reaction. When that didn't work, they brought all these friends who were dressed like military. They gave me the white boy routine: 'What're you doing here?' And Lee's looking at me, grinning... he was like, 'I can't do anything about these hangers-on. I'm sorry, I think it's ridiculous too'."
"Chris send him to do an album but him was a little nervous singer," recalls Perry, "a bit scared of black people. We could get more from him, but he was scared when he see too much people around and some of the dreads wanted to push him around; him see one come in the corner and whisper to the other one, 'What white boy doing here,' so him get nervous, very nervous."
Regardless of the antagonism, Palmer had nothing but praise for Perry's recording techniques. "I've been asked who was my favourite producer and it's definitely him. He used to do amazing things that were hard to accept unless you witnessed what he did. He used to record on a Teac four-track and mix as he went, occasionally cleaning the head with his T-shirt... he was just this magnet for a scene that was the real musical cutting edge."
Despite such accolades, none of the songs he recorded at the Black Ark would make it onto the Double Fun album in their original form; instead, Palmer re-cut the material under more controlled circumstances in New York. Perry provided Island with a single mix of the track he felt was the strongest, Best Of Both Worlds, complete with dub version, but the single was not issued. The only song to surface from the sessions so far is the calmly emotional Love Can Run Faster; bolstered by a sweet chorus from the Full Experience duo, it was incompatibly placed on the back of Palmer's hard-rocking commercial cover of Moon Martin's Bad Case Of Loving You in 1979.