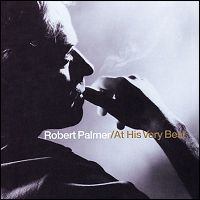 Titre : At His Very Best
Date de publication : 2002
Label : UMTV (UE)
Type : Album promo
Morceaux :
1. Every Kinda People (remix)
2. Bad Case Of Loving You (Doctor, Doctor) (remix)
4. Looking For Clues (remix)
5. Some Guys Have All The Luck
6. You Are In My System (re-voiced)
7. You Can Have It (Take My Heart)
8. Some Like It Hot - The Power Station
9. Addicted To Love (edit)
10. I Didn't Mean To Turn You On
11. Sweet Lies
13. She Makes My Day
14. I'll Be Your Baby Tonight - with UB40
15. Mercy Mercy Me (The Ecology) / I Want You (edit)
16. Sneakin' Sally Through The Alley (remix)
17. Riptide
18. I Need Your Love So Bad
19. TV Dinners
20. Addicted To Love (7-inch remix) (bonus track)
Cette édition promotionnelle de la compilation At His Very Best inclut un remix du titre Addicted To Love en bonus.