Wild Boy: My Life In Duran Duran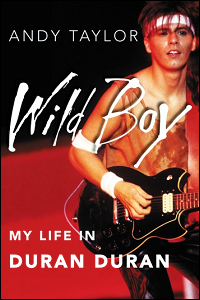 Titre : Wild Boy : My Life In Duran Duran
Auteur : Andy Taylor
Date de publication : 2008
Editeur : Orion (UK) / Grand Central (US)
Type : Essai
Andy Taylor est le premier membre de Duran Duran à écrire ses mémoires. Dans Wild Boy, l'ancien guitariste du groupe revient également sur son temps avec Robert Palmer au sein de The Power Station.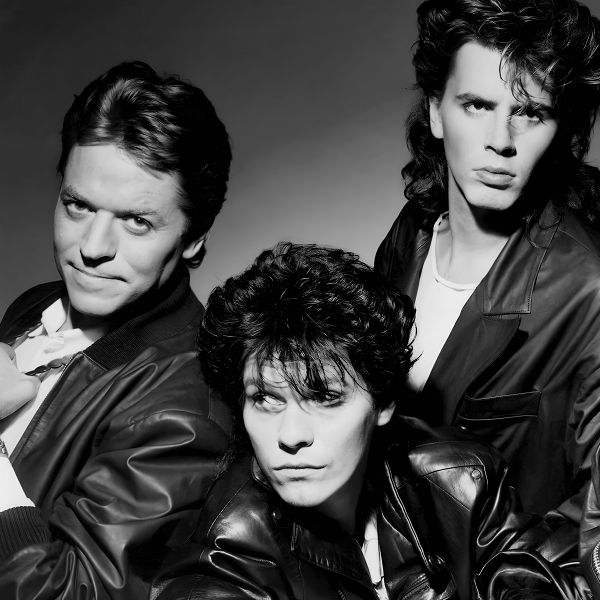 EXTRAIT
Philadelphia—July 13, 1985
Welcome to Live Aid. It's a boiling hot summer afternoon, and I'm about to perform with Duran Duran at the biggest gig on the planet. I'm standing backstage, from where I can hear the roaring audience reverberating throughout JFK Stadium. The noise is deafening, and I've been told that steam is rising off the crowd because the crew have been hosing people down, just to try to keep them cool and from passing out in the searing heat. The sweet, pungent smell of marijuana is wafting in on warm, moist waves of air coming from outside, where hundreds of people are smoking weed, drinking beer, eating pizza, and having the time of their lives. Officially, there are supposed to be 90,000 rock fans in the stadium; however, the turnstiles have been swamped and there's maybe upward of 120,000 bodies, could be even higher. Nobody really knows for sure, but it's stacked to the rafters.
The scale of the event is mind-blowing. The lineup is a quintessential Who's Who of rock and roll: Led Zeppelin, members of the Rolling Stones, Bob Dylan, Madonna, Eric Clapton, Tina Turner—everybody is here. I've somehow managed to drink at least a liter of iced white wine, and I look on from the side of the stage as Jimmy Page and Robert Plant from Led Zeppelin perform with drummers Phil Collins and Tony Thompson—"the black John Bonham" from the Power Station. There's so much adrenaline pumping because of the Zeppelin performance that the alcohol doesn't affect me at all. I guess with this many legendary artists on the bill, Live Aid is unquestionably going to be the biggest show in history. Two billion people, almost half the population of the world, will have tuned in to watch on TV as we rally to make a stand against poverty in Africa, the first time the Western world has witnessed the horror of these images through TV. I think to myself that as one half of the Earth is eating and watching, the other half is starving.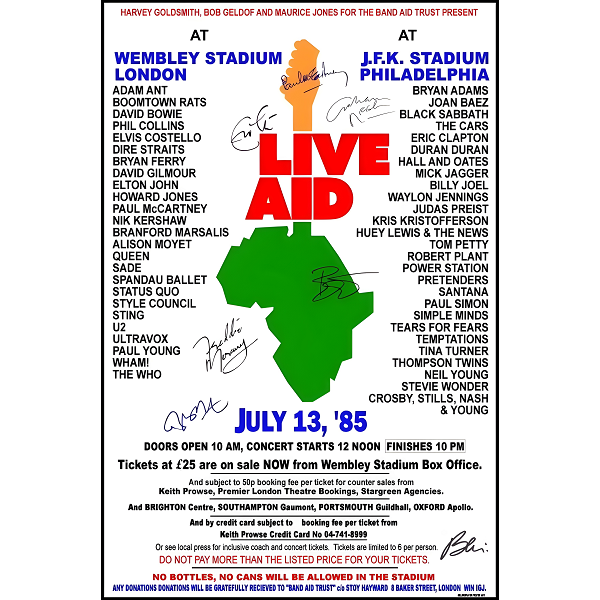 The Hollywood A-list is out in force and Jack Nicholson, Bette Midler, and Don Johnson have been introducing the acts. Now Chevy Chase is out there with the microphone and it's our turn to be announced.
"Are you ready?" Chevy shouts to the crowd. "Here they are. .. Duran Duran!"
The audience goes wild. Only a US crowd can make that sound of whooping, and we are at number one in America with A View to A Kill, which we plan to open with, so they are delighted to see us, even after Led Zeppelin. Suddenly I am onstage, and the sheer size of the stadium stuns me as I look straight out at almost 120,000 people. They look like ants, and because of the low, wide, endless stadium the haze of people fades into the humid air. I can't see individual faces—it's just a blur of color and noise, although my "hazy" viewpoint has got nothing to do with the booze. I should be staggering around like an English drunk by now, but at twenty-four years old just give me a crowd and some loud gear and I'll keep standing. The wall of sound created by the audience reaches 121 decibels, above the limit at which noise begins to distort the human ear. As per usual, we'll need to crank it up to at least 123 decibels, and, not for the first time, we probably can't be heard. This is not your average show; there's a lot more energy to control, and it's not just "our show"—although for the next twenty minutes it has to be ours. For twenty minutes we have to own the audience, liquid diet included. So here I stand, guitar in hands, and I'm pretty fired up. Usually I don't think about it, but today I mustn't fuck up. Get it right, son! Some shows have a cup final feel around them. I try not to think about it as the adrenaline and the urgency will take me to a different level. I wonder if this is what it is like in a football game—if we don't score, the crowd will turn against us. Part of my brain cuts to autopilot, and the muscle memory acquired from playing so many gigs kicks in.
Simon Le Bon is to my right, there's a stack of amps behind me, and I can hear the band through a side monitor to my left. It all sounds a little ropey at first, but at this point I'm just glad to be plugged in with six strings and a working amplifier, because earlier in the day my equipment fucked up when I was onstage with the Power Station (another dark omen). I can feel Nick Rhodes on keyboards behind me; Roger Taylor is poised nervously on his drums in the middle, and I can see my partner in crime, John Taylor, on the far side of the stage with his bass guitar bouncing on his hip. The bass looks huge because he is so bloody thin. The scale of the event doesn't appear to be fazing the band at all. .. Then, just as everything seems to be coming together fine, I notice Simon's voice is getting a tad croaky. He looks great, but it's been a while since we were last onstage together, and one gig isn't enough to get the voice back into shape. I can tell he is straining to hit the notes and there's still that note to come as the song reaches crescendo. I hope he isn't thinking about hitting that note. .. "Thinking" is a bad thing when you perform, I muse. Then, shit! His voice suddenly gives way. . .
"With a vie-yoo-ow to a kill!!!" he screeches right at the end of the song, with no time to recover. All bloody live. .. Well, at least he ain't swimming with the fishes. I grimace and the cameras capture everything— again all live, but so what? It doesn't matter and it was sort of inevitable. We carry on playing, and the number ends to rapturous applause.
Now it's Simon's turn to speak to the audience:
"Hello. Good evening to Philadelphia, to the whole world that is watching," he says triumphantly as the crowd settles. "Tonight, we are here to celebrate something which has worked so far. .. This is a song called The Union of the Snake. "
Then we slow things down a bit with Save A Prayer, before Simon gees up the crowd one last time.
"If you've got any energy left, we'd like to see you dancing," he tells them, and we finish with The Reflex, another recent US number one, which wins the audience over big-time, and they go nuts. As we leave the stage the cheers are still deafening—not bad after Zeppelin, I think to myself, but which bastard put them on before us?. . .
At that moment, everything should have been perfect, but privately we were screwed and in turmoil. When we came offstage in Philadelphia there were no congratulatory hugs or friendly smiles. It was like we were completely foreign to each other, and it would be the last time we played together for almost two decades. Unbeknownst to the rest of the world, we had quietly (in our ever-so-English way) been falling apart at the seams for many months prior to Live Aid.
In truth, we could barely stand to be in the same room. Frustrated by the constant bickering and hostility within Duran Duran, John and I had formed the Power Station with Tony Thompson and Robert Palmer, which had been hugely successful. Simon and Nick had formed their own spinoff group, Arcadia.
The rehearsal in Philadelphia had been an absolute nightmare. The air was acrid with tension. Nick and I barely exchanged a single word, save sorting out the set list, which probably suited us both fine. Roger looked like Death warmed up, almost as if he wasn't there, and you could see the strain of our spirit-sapping lifestyle etched across his face. I was lucid, but only on a level that would confound most scientists. Even Simon was getting ragged around the edges and looking decidedly "sailor faced"—still forever the optimist, but of late preferring to go sailing on his yacht than be with the band.
John and I were in a dark place. We might have looked lean and hungry from constant touring with Duran and the Power Station, but we were dying inside. We were tired of twenty-four-hour attention, tired of drinking and taking drugs, haggard from the lifestyle we had once aspired to.
Live Aid was the first time all five members of Duran Duran had been together for months, and we had just one day to try and make ourselves sound half-decent before going onstage. Not surprisingly, the rehearsals were a disaster and I ended up ordering everyone who wasn't in the band or essential crew to leave—where had all these people come from? "Bloody rubbernecks" was Roger's affectionate term for them. Two people who were not present at this point were the Berrows, my nowformer managers. . .
I spent the morning of the show in my hotel suite watching Status Quo live from the UK—they opened up the day's proceedings across the Atlantic in London. But not even the Quo and a huge American breakfast could brighten up our day, and things continued to get darker during the ride to JFK Stadium. At least there was no sound check. We were being hailed by the press as the Fab Five, the most successful British band since the Beatles, but instead of celebrating any of this, we just got on the bus and sat in silence.
We'd reached rock bottom and we had absolutely nothing to say to each other. We drove to the venue through streets packed with excited rock fans, but inside the bus the atmosphere was as if we were on our way to a funeral. (Little did we realize that we were on the way to a funeral—it was ours.) The only people who spoke were Tony, who was due to play with both the Power Station and Led Zeppelin, and Danny Goldberg, who had previously been Led Zeppelin's PR man. I'd met Danny through Michael Des Barres, who'd agreed to sing with the Power Station after Robert Palmer had dropped out. Danny was a powerful character, and behind the scenes he had been rather clandestine in attempting to prize me away from the madness of Duran Duran. He was a clever guy, but he never seemed to be far away from troubled musicians. Years later he became Nirvana and Kurt Cobain's manager, staying with them till the singer's death, then he went on to become chairman of Warner Bros. Records.
As our bus approached the grand old JFK Stadium, which has long since been demolished, we might have been regarded as the hottest band in the world, but there were so many great acts on the bill that it felt as if we went down somewhat in the rankings. Later, when I came offstage with Duran Duran, I could feel exhaustion begin to take effect. Live Aid had been a long show day; in addition to going onstage with Duran Duran, both John and I had performed a set with the Power Station. Despite being tired, I stayed around to watch Bob Dylan onstage with Ronnie Wood and Keith Richards. Woody and Keith were so off their nuts that their performance was a shambles, but nobody gave a toss—I guess people were just happy to see them at all. I'd watched them arrive together in a stretch limo earlier that afternoon, and they'd been so legless that they had literally fallen out of the car, Woody laughing hysterically. When they made a mess of the songs onstage it seemed to give everybody else license to get roaring drunk, and it's still one of the most memorable moments for me. So when the time came to go back to my hotel I was slightly the worse for wear, but my hair was still looking good. For some bizarre reason I found myself sitting in a big cardboard box being dragged across the car park to the artists' bus by Eric Clapton. "You seemed like you might need help," he later told me. . .
Back at the hotel there was a bigger-than-usual party; I'd never seen a bar with so many people in it who I loved. Michael Des Barres introduced me to Jimmy Page (what a sweet man, you'd never guess he was so fascinated by Aleister Crowley) and at one point I was sitting on a sofa with Jimmy, Ronnie Wood, and Keith Richards. I had Michael snap a photo; he knew all these guys from the seventies and he had a friendly, endearing charm, even with Keith. Later, when I saw the shot, I couldn't help but laugh. Their legendary craggy faces reminded me of the heads carved on Mount Rushmore, with me sandwiched in the middle, trying to do my best "rock" look. Yet despite all the mirth, my heart just wasn't in the mood to party, and shortly before midnight, as the booze slowed down, I retired to my suite.
I crashed into bed and reflected that Live Aid should have been one of our biggest highs, but it wasn't—although I suppose I had anticipated that. To the rest of the world, we were the best-selling band in the UK and America and we could do no wrong. We were five close friends who mixed with royalty, and we had enjoyed a level of success that most bands could only dream of. But behind all the glamour, the smoke and mirrors, everything tasted sour, and the medication was no longer working. I lay there alone in the darkness of my hotel room, lit a blunt joint, and tried to inhale deeply, slowly, and ignore the constant whining in my left ear caused by the volume of the stage audio monitors.
Ahw no. . .
Suddenly there was a knock on the door. It was a member of our road crew.
"Super T"—that was my nickname—"we've booked a table. Meet by the elevator in ten."
Bollocks, I thought. Super T? All I want is a cup of tea.
So there I was, Andy Taylor of Duran Duran. The UK press had recently accused me of being the "wildest of the Wild Boys," but I just couldn't consume any more booze or drugs. Worse still, there was no twenty-four-hour room service tonight.
"Fuck off and leave me alone" was all I could muster.
I'd had enough. I needed a rest from this Groundhog Day cokefueled lifestyle. I realized that the consumption had to stop for the madness to begin to subside. For a while, success had brought us happiness and wealth beyond our wildest dreams. But the lifestyle we had aspired to, and for which we had worked so hard, became the very cancer that was starting to destroy us. Little did I realize how long it was going to take to repair some of the lives damaged as a consequence of our excess. For sure, we paraded around in our fast cars, with beautiful models on yachts in the south of France and the Caribbean, without needing to pay the bill at times (that came later). But it begs the question: Was it all worth it? Not too many people knew about our incendiary arguments or my fights with our management—and the dark depression and bitter resentments that these confrontations created. Neither did they know about the blood and the exhaustion, all from being constantly on the road, or about the mad cocaine binges, or the paranoia and insanity that was caused by being in the spotlight for what amounts to twenty-four hours a day.
We were hanging on by our fingernails.
We were called Duran Duran. This is the story of how we came to rule the world and nearly threw it all away. Brace yourself—it's a rollercoaster ride. . .