Keep On Running: The Story Of Island Records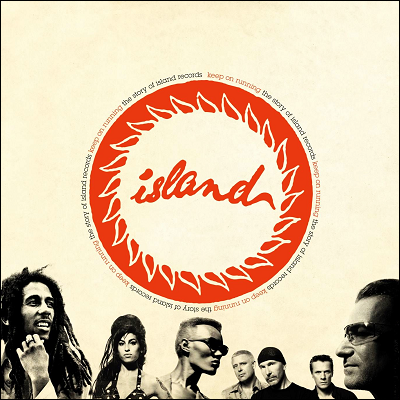 Titre : Keep On Running : The Story Of Island Records
Auteur : Chris Salewicz
Date de publication : 2009
Editeur : Universal
Type : Essai
L'histoire du label discographique qui a hébergé Robert Palmer pendant 18 ans, à travers neuf essais et de nombreuses images extraites des archives Island.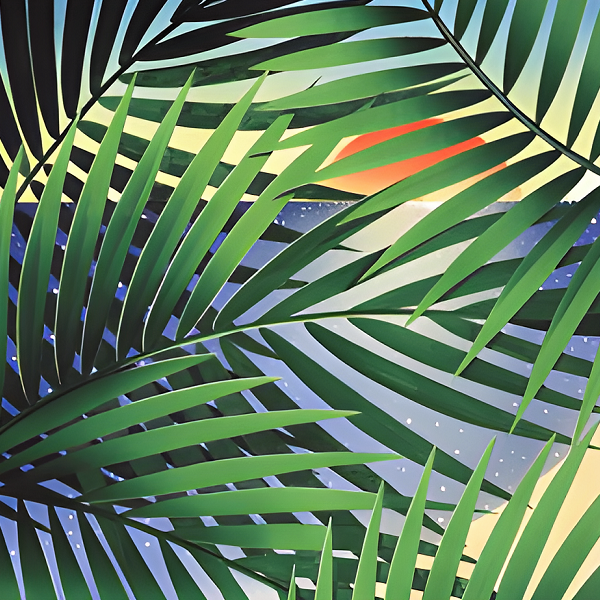 EXTRAIT
Out Of Jamaica by Chris Salewicz
In 1958 Chris Blackwell, who had been teaching water-skiing at the Half Moon Hotel in Montego Bay, decided to record the young, blind jazz pianist and his band who were playing at the hotel. He was called Lance Hayward. His first recording, an LP of jazz standards released in 1959, was the relatively inauspicious birth of an independent record label destined to have a vast influence on global popular music – Island Records.
Soon after Blackwell had his first hit with a local artist called Laurel Aitken and the tune Boogie In My Bones; the record made the Cuban-born Aitken the biggest star in Jamaica in 1960.
In 1962 Blackwell moved his operation to the UK, acquiring the rights to the recordings of the Jamaican sound system giants Sir Coxson Dodd, Duke Reid and King Edwards among others, selling them to Jamaican immigrants. So began Island Records in Britain.
Chris Blackwell would personally deliver the records to the shops in the West Indian communities of London, Birmingham and Manchester, driving up and down the new M1 motorway in his Mini-Cooper. Records like Jimmy Cliff's Miss Jamaica and Derrick Morgan's Forward March moved quickly, justifying Blackwell's decision to move to Britain: a strong title would sell twenty to thirty thousand copies.
Island's Jamaican 45s also hit a chord with the new mass tribal group of Mods, the most powerful underground force in Britain: the Mods took to Jamaican music and styles, adopting the immigrants' love of mohair suits and pork-pie hats. In clubs such as the RamJam in Brixton, blacks and whites, both wearing the same uniforms, danced side-by-side to the same sounds.
At The Scene, London's top Mod club by virtue of its never-ending source of the finest American black music, Chris Blackwell met Guy Stevens, the club's DJ, believed to have the best R&B collection in Britain. Chris Blackwell offered Stevens the chance to run Sue, a label releasing the hottest American R&B whose first hit was Inez & Charlie Foxx's Mockingbird.
But there was another big opportunity. In 1963 a big seller for Island Records had been Roy and Millie's ska tune We'll Meet. Blackwell resolved to record Millie as a solo artist, bringing her over to London from Jamaica.
Five years previously in New York Blackwell had bought a record called My Boy Lollipop by the American singer Barbie Gaye. Looking for material for Millie he discovered the tune: it was given a ska arrangement by the great Jamaican jazz guitarist and arranger Ernest Ranglin. 'It came out exactly as I heard it in my head – it seemed to be a hit,' said Blackwell. The song, licensed to Philips's Fontana label, sold six million copies and Millie toured worldwide.
Taking Millie up to Birmingham to appear on the ATV pop show, Thank Your Lucky Stars, Blackwell checked out a local act, The Spencer Davis Group. The singer Steve Winwood sounded, he thought, 'like Ray Charles on helium – his voice was so high-pitched.' Like Millie, Winwood was only fourteen years old.
Looking for a hit for them, Blackwell checked another of his artists, the songwriter Jackie Edwards. Edwards had just written a perfect song, Keep On Running. The hit was followed by even larger successes – Somebody Help Me, Gimme Some Lovin, and I'm a Man.
When The Spencer Davis Group fell apart early in 1967, it led to the birth of Steve Winwood's Traffic, released on Island Records; through a combination of synchronicity and serendipity, Island launched itself anew, as the quintessential 'underground' rock label. Traffic perfectly captured the spirit and mood of the time, as did its label.
As the dream, in all its liberated, day-glo colours, of the Sixties was realised in the last three years of the decade, so the most creative musical artists of the period clamoured to record for Island.