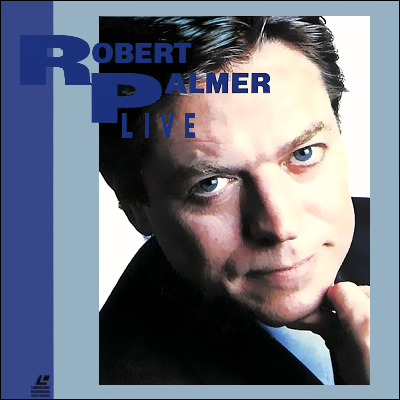 Titre : Robert Palmer Live
Date de publication : 1989 (JP)
Label : nc
Format : Laser Disc
Clips :
1. She Makes My Day (live)
2. Every Kinda People (live)
3. Looking For Clues (live)
4. Tell Me I'm Not Dreaming (live)
5. Change His Ways (live)
6. Simply Irresistible (live)
7. Addicted To Love (live)
8. On The Other Hand - with UB40 (live)
9. I'll Be Your Baby Tonight - with UB40 (live)
Concert enregistré au stade de football de Birmingham (Angleterre) en 1989.