Armchair Explorer With Robert Palmer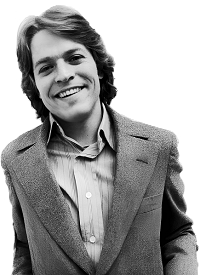 He's British, he's talented, he's gorgeous, he's "got the best of both worlds." He's Robert Palmer and who could ask for anything more?
The phone rang. "Is this Mr. Crespo" the English accent on the other end asked.
"Yes, it is", I answered "Who's calling?"
"This is Mr. Palmer."
The call was not a surprise. The call, in fact, was overdue.
Robert Palmer was supposed to call me about an hour earlier from a college in Massachusetts where he and his band were rehearsing for the then-upcoming U.S. concert tour.
What did surprise me was that in this informal business of Rock and Roll, where partners and strangers alike exchange first names only, he insisted on using surnames.
Palmer's image is a cross between a businessman and a fashion model. Whenever photographed, he is always wearing very proper clothing and every hair is in place. Often, he smiles a toothy smile for close-ups. No, he's not a square, but just a smooth kind of cool.
Palmer was born 29 years ago in Batley, Yorkshire in England, but when he was very young, his family moved to Malta. His father, a navy man, enrolled his son in the Royal Naval School and young Robert began to lead a fairly insolated life. The fondest memory of Malta was that also living there at the time was Johnny Weissmuller, a champion swimmer who played Tarzan in a lot of old movies.
"He taught me to swim when I was three", recalled Palmer.
The Palmer family moved back to England when Robert was nine, where he stayed until he was 20. At about the age of 15, while still in art school, he picked up the harmonica. It wasn't long before he and some fellow schoolmates formed a semi-pro band called The Mandrakes. During the days, he worked as a graphic designer for a newspaper, at night he wrote songs and handled the band's business.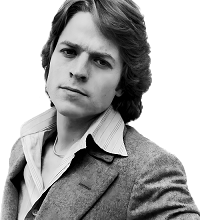 One day, while playing with The Mandrakes, he was eyeballed by trumpeter Alan Bown, who then led one of Britain's first horn bands. Bown asked Palmer to join his group as its singer. This was Palmer's first break. He stayed with Bown for a year and a half, until guitarist Pete Gage encouraged him to help him start a jazz-rock experimental group called Dada. The nine members of Dada met with limited success in their homeland but became a hit when the group was pared down and became Vinegar Joe. In Vinegar Joe, Palmer played rhythm guitar and shared lead vocals with Gage and Elkie Brooks.
Feeling musically frustrated and physically exhausted from the touring, Palmer quit Vinegar Joe in February of '74. He returned home and began writing and recording by himself in his studio. Using a drum machine and playing bass and guitar, he made demo tapes of his songs and presented them to Chris Blackwell of Island Records, the label which had released the Dada and Vinegar Joe records. Impressed and enthusiastic, Blackwell teamed Palmer with producer Steve Smith and three weeks later sent them to Media Sound Studios in New York City to record Palmer's first solo album. Blackwell told them to get whatever musicians they felt they needed.
Several of New York's top session musicians, including Cornell Dupree, Richard Tee and Bernard Purdy wound up in the studio with him. The album was completed in Allen Toussaint's Sea Saint Studios in New Orleans with members of Little Feat and The Meters. The sessions worked so well that many of the cuts on this album, titled Sneakin' Sally Through The Alley, were first takes.
"A half hour after we sat down in the studio, Sailin' Shoes was cut", he once explained. "Lowell George's wife suggested Sneakin' Sally Through The Alley and we played the demo twice, broke for lunch, ran through it again and that one was down."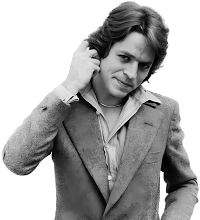 The association with the producers and the musicians went so well with that first album that Smith and members of Little Feat were again used on Palmer's second album, Pressure Drop. Motown greats James Jamerson on bass and Ed Green on drums were brought into the sessions along with Muscle Shoals Horns and Barry White's arranger, Gene Page, who led a 32-piece string section. The result was a slightly lush, romantic collection that highlighted Palmer's slightly gritty singing. His rendition of the title song, a Toots & The Maytals number, brought him more recognition of the Reggae world.
Pressure Drop and his third album, Some People Can Do What They Like, were expansions of the R&B, New Orleans Funk and Reggae sounds Palmer initially set out to explore. Palmer's writing had improved to where it sounded as authentically root-bearing as the covers of songs by Little Feat, Don Covay and Allen Toussaint. Little by little, Palmer was gaining an underground sort of following from audiences that weren't very familiar with this sort of music. Oddly enough, this track record as an English singer, his good looks and the coverage he was getting in rock publications was making a new audience curious about his sort of music.
Palmer's latest album, Double Fun, has an across-the-board song making the charts in all the major markets. Every Kinda People is a catchy song, perhaps this country's first hit to use steel drums, and this is drawing even more attention to Palmer. He is now able to headline concert halls in this country. Back in his homeland, however, he says his popularity "is more of a cult thing, although this album seems to be changing that." Does it bother him that he is more popular in the States than in Europe, I asked him?
"I just think of following the demand, and the demand's been here", he answered. "I've just gone with it."
It should really be no surprise to anyone that Palmer is meeting with success here faster than in Europe. His influences are all American, as are all the musicians and recording facilities he's used since he went solo. There is very little Englishman left in his music.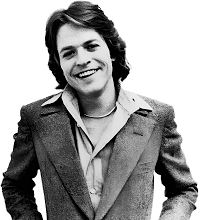 Double Fun is almost entirely made up of new Palmer-composed songs. Outside tunes are a new and unusual interpretation of The Kink's You Really Got Me, Allen Toussaint's Night People and Andy Fraser's Every Kinda People. I asked Palmer how he selects the songs he doesn't write.
"Sometimes, it's just a lyric", he explained. "Sometimes, there's a certain area of songwriting I feel I can't do very well. It's been mainly coincidence that I've done several songs by a few people, like Allen Toussaint. I don't go and look for obscure material."
"Then, there's songs like You Really Got Me. There are lots of things I'd like to do but I can't do them all at once. I'd like to go a bit further with my ideas and get less and less eccentric. I'm looking to get to the point where I can do all kinds of music and still be recognizable. I can't see why that can't be done."
I asked Palmer if he thought of himself primarly as a singer, a song-writer or something else.
"I'm a presenter of music", he said. "I can write songs, arrange music, produce records and take a show on the road. It is a more abstract venture, it's not just being a singer."
When he's not singing on the road or recording, Palmer leads a family life in Nassau with his wife and baby son. He takes his vacations "when I need it" and gets "extremely lazy - do nothing." Then, before he knows it, it's back to business. Other musicians kick and complain but Palmer doesn't mind touring so much, especially now that things are looking up for him more than ever. Fortunately, he has not yet gotten jaded or weary. He looks forward to going out on a stage to applause from a theatre full of his fans and singing the songs he digs the most.
"I just enjoy doing it", he says, happy to be America's hottest up and coming rock star. "The pace is just right."


nc - 1978