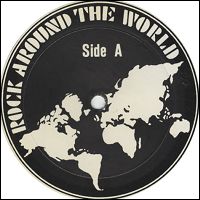 Titre : Rock Around The World
Date de publication : 1978
Label : nc
Type : Album promo
Morceaux :
1. Best Of Both Worlds
3. Sailin' Shoes
4. Sneakin' Sally Through The Alley
5. Pressure Drop
6. Some People Can Do What They Like
8. Work To Make It Work
9. Night People
10. You're Gonna Get What's Coming
Emission radiophonique évoquant la carrière du chanteur avec chansons et extraits d'interviews.