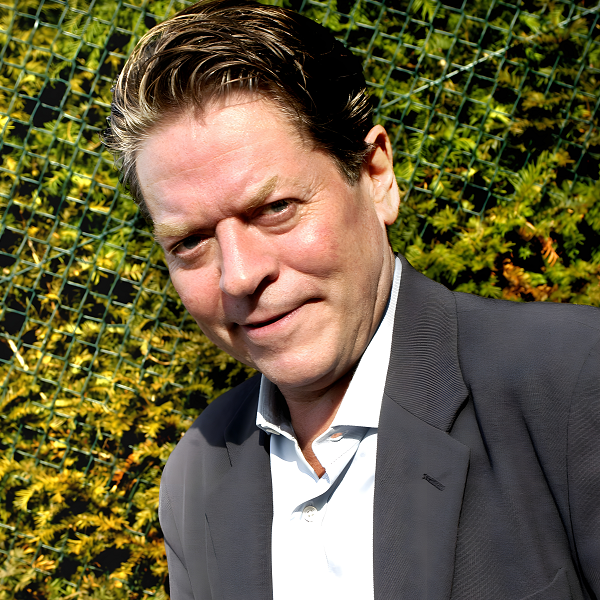 Chris Blackwell (Island Records founder) : "Robert and I became really close friends. Robert was unique in that he was so interested in other types of music and was not afraid to cover it" (1999)
Read Complete Tribute
John Taylor (Duran Duran / The Power Station) : "Robert Palmer had a profound influence on us as musicians. He was a sophisticated music scientist who loved to experiment. In many subtle ways, he helped to change and shape popular music. Very few artists can claim to have created a body of work as satisfying as his. He had a great sense of fun and he knew how to rock"
Read Robert Palmer: An Appreciation written by John taylor in 2000
Andy Taylor (Duran Duran / The Power Station) : "Robert Palmer was an artist of immeasurable talent, a perfectionist and a kindred soul, he was a mentor and a huge influence on my career. You could plant a seed of an idea with him, which would quickly grow into a tree. Whatever you gave Robert, he would post it back with interest, he was the genuine article of an artist"
Simon LeBon (Duran Duran) : "The world lost a truly great singer and musician today. He is gone but the songs he wrote will be with us forever. He is an icon of our age. He was an aesthete, a charming gentleman and a good man. He lived his life as full and hard as anyone I've ever known. Robert always had time for people, he would give support and good advice when you needed it. Most of all he was a friend. We had some fine times together over the years. Last time was in Tokyo this July and I was lucky enough to see him doing what he loved best. There he was on stage fronting a tight band, surrounded by beautiful girls and singing the blues to a crowd that was loving it. Picture him as he was in the video clip for Addicted To Love - I'll think of him like that, because that's how he'd want to be remembered"
Joe Cocker (†) : "We were just two Yorkshire lads from not dissimilar backgrounds meeting up in a far away place. It was a shock and a great personal sadness to lose him so unexpectedly and at so relatively young an age. He was a very, very gifted man"
UB40 : "We are shocked and saddened by the news of Robert's sudden death"
Rod Stewart : "I did love Robert. He was a hero of mine. I think Addicted To Love is my number one rock song. I know it is for a lot of people and especially the video was so, so one major capture. It was so different. Actually, Robert and I confessed one night, he said that Hot Legs inspired Addicted To Love. And my song Young Turks I said was inspired by his Johnny And Mary" (2022)
Sting : "He was a fabulous singer. A gentleman. And underrated"
John Martyn (†) : "God rest his soul, I miss him very much; the poor chap died on me. I didn't see it coming. Ever so nice too, and ever so well read and very witty"
Seal : "He was an inspiration and a good friend. I worked with him some years ago. During that time, I got to know him quite well. I was completely amazed by his diversity and his unique approach to songwriting and to singing"
Roger Taylor (Queen drummer) : "I think Robert, especially in the '80s, really forged a new part in studio techniques. He was a wonderful guy"
Bryan Ferry : "I have always liked Robert Palmer's beautiful song Johnny And Mary with its haunting lyrics"
Paolo Nutini : "I really like Robert Palmer's Johnny And Mary. "Johnny's always running around / Trying to find certainty / He needs all the world to confirm / That he ain't lonely / Mary counts the walls / Knows he tires easily..." All of a sudden I'm in. I'm into that story"
Paul Young : "I had every record he did. He always changed musical styles and he was right on top of the music scene. He was a big influence on me"
Andy Fraser († Free bassist and composer of Every Kinda People) : "Robert Palmer was a very old friend from back in the days when he lived in Scarborough and came to see us at his local club, mainly for the bass, he later told me to my surprise. When he came down to London, and also get placed on Island's label, we were able to spend a lot of time together. He was the one who turned me onto Marvin Gaye when he still lived in a little flat in Hampstead Heath. He remained a close friend and I always found him to be extremely generous in spirit and materially. I miss him a lot"
Moon Martin († singer and composer of Bad Case Of Loving You) : "To be very honest, he was and is my favorite singer and you can imagine how much I appreciated it that he covered Bad Case" (1979)
Read complete interview
Chaka Khan (vocal arranger on Addicted To Love) : "He was funky and sexy (...) We met each other, went in the studio that night and put it down that night. I arranged the vocals and sang on it. And they (Warner Bros) went nuts but they had him take all my vocals off. But the kind and wonderful man that he was, he did give me credits for vocal arrangement because that was all he could do"
Gary Numan (co-wrote and played keyboards on Palmer's Clues album) : "I felt very honoured that he was playing two of my songs in his live set. It was Cars and Me! I Disconnect From You. When I met him, he invited me out to his house in the Bahamas I think, and I played him the Telekon album. It hadn't been released at that point. He really liked the I Dream Of Wires song and recorded his version of it while I was there. He also had a couple of songs that he said he couldn't finish, so I worked on those as well while I was there. He was a great man"
Carnie Wilson (daughter of Brian Wilson and member of Wilson Phillips) : "He was so handsome, loving and talented. I feel so honored to have recorded with him and to have performed three nights at the Royal Albert Hall !!!" (2022)
Dony Wynn (Palmer's drummer for 20 years) : "Besides my parents, Robert Palmer was and is the singular most important person in my life"
Read complete interview
Eddie Martinez (guitarist on Riptide, Heavy Nova and Don't Explain) : " I want people to know that Robert wasn't just a pop confection. He was a serious artist, and the hits, even though they're great, do not tell his story. He has an incredible body of work. I really miss him"
Wally Badarou (keyboardist on Riptide, The Power Station and Living In Fear) : "A gentleman, with an articulate mind that could sustain the most complex conversation from dusk to dawn, and still entertain you with his incredible culture, from Billie Holiday to Oum Kalsoum. Above all, a friend..."
Chris Frantz (Talking Heads / Tom Tom Club) : "Robert was a true scolar of music history and was also very well informed about the latest musical happenings in the UK, Europe and around the world. He introduced us to many artists we didn't know about"
Tina Weymouth (Talking Heads / Tom Tom Club) : "An incredibly handsome guy who had to be on drugs! But, really, Robert (was) just constantly writing music in his head and singing songs to himself, everywhere... We've been friends for years, and most of my conversations with him are still enigmatic" (1988)
Steve Stevens (guitarist on Don't Explain) : "He was the first rock star I ever met. While recording with my band The Fine Malibus in Compass Point, Bahamas, Robert strolled into the studio and asked who the guitarist was. He then invited me to his home to jam on some James Brown influenced songs... After I played a particularly wild solo, he would tell me about gigs he did with Jimi Hendrix and the great english guitarists of the late 1960s. Robert was inspiring, challenging and a great laugh to work with... I really loved this super super talented guy"
Carl Carlton (guitarist on Rhythm & Blues and Drive) : "I find it weird that people today only think of Robert as the pop artist from the eighties. He is one of the pioneers of world music and crossover but noboby knows that anymore. He came to my wedding and I visited him regularly. It was like visiting an older brother: every time I went home rich because he always found some new music, new movies or a new book"
Franco Limido (harmonica player on Drive) : "Robert was a real gentleman and such a fantastic musician. He really loved to put that album Drive together and everything was just flowing in the studio. I mean "flowing" as all the musicians felt very comfortable with him and everybody added his own ideas to the final result! I immediately fell in love with his idea of this cocktail of raw Chicago and Southern Roots blues mixed with some modern ingredients. He was a very, very, very nice man... We miss him"
Elkie Brooks (Dada / Vinegar Joe) : "He was wonderful, highly intelligent and very talented, as he has proved" (2003)
Read complete interview
Alan Powell (a.k.a. Jo Allen / drummer and songwriter) : "You have to look past the GQ. The guy was a great musician"
Sharon O'Neill (Australian singer/songwriter and partner of Palmer's keyboardist Alan Mansfield) : "Together we wrote Robert's last single, True Love. He was a dear, close friend and we miss him"
David Rosenthal (keyboardist on the Heavy Nova tour) : "I genuinely love his music"
Phill Brown (sound engineer on Sneakin' Sally, Pressure Drop, Some People and Double Fun) : "Lovely guy to work with, humourous, sharp, dedicated..."
Noddy Holder (Slade singer) : "The one main song that I wish that I'd written and recorded is Addicted To Love by Robert Palmer. To me, that's a perfect pop song"