Eddie Martinez Shares The Studio Secrets Behind Classic Records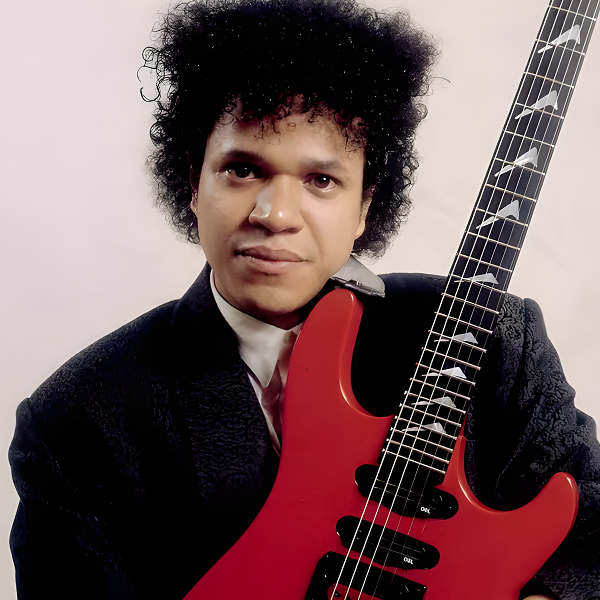 Session guitar legend Martinez looks back on soundtracking some of the biggest hits of the '80s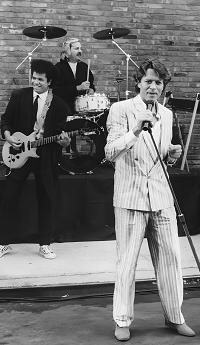 When we look back on the '80s, we often think of a time when glamorous, MTV pop metal was the dominant force in guitar-driven music. It was an era when mad scientist shredders wielded technicolor slabs of mahogany, alder, and basswood in the name of glammed-out splendor.
And while these heroes of all things six-string defined the decade, another side of the proverbial coin remains. By the mid-'80s, rock and metal had saturated the charts, leaving some listeners looking for new and exciting ways to take in guitar theatrics.
To that end, players like Eddie Martinez – who starred across hit records by Robert Palmer, Mick Jagger, David Lee Roth, and most famously, Run-D.M.C. – made their mark.
When asked about his enduring influences across the genres during the '80s, Eddie Martinez quips: "Every session I've ever done, I had to give as much as I could. The truth is, in the session world, that is how you got called back.
"In most sessions back then, there weren't even charts. Sometimes if I was lucky, there would be a rough chart that was practically empty. Or you wrote out your own chart. It was my job to think of things, making hooks or finding hooks within hooks, or voicing chords in a particular way."
"Style comes from a philosophy of musical approach, and I think I've delivered that," Martinez continues. "So, regarding influence and meaning, I believe that comes from the fans because they've attached their meaning to what I have done. I'm so grateful for that. All I know is that I gave my all on those songs, and for people and musicians to attach that special meaning and significance is the proverbial icing on the cake. All I know is that I had so much fun creating it, and this kind of response all these years later is incredibly gratifying."
These days, Martinez is still active. Some 40 years after he shook up the world of guitar through his inspiring, genre-breaking leads and smoother-than-smooth rhythms, the NYC native has stopped championing the good word of multi-genre dominance. Still, even with his strides to ingratiate the guitar into the fabric of hip-hop, Martinez feels there's still work to be done.
"I don't think the guitar is properly represented in hip-hop yet," Martinez insists. "I believe there's a lot more room for guitarists to make a statement in hip-hop. That said, it has to come from an authentic place, and it must be the artist's vision. I like what the Beastie Boys did with the sounds on Sabotage, but man, that was last century.
"I believe I made a statement with [Run-D.M.C.'s] Rock Box and King of Rock because it was organic, authentic, and the first. What inspires me today is when I hear a musician playing, and they have the freedom to their expression that is unbridled." (...)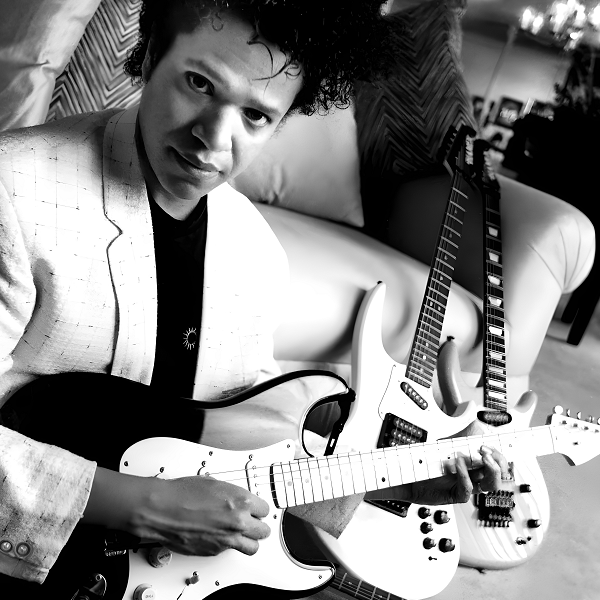 You featured on Robert Palmer's Riptide. What was your approach, and how did your playing impact the sessions?
My approach was to serve the songs and to collaborate musically with the producers and artists. Each of those records were all so different regarding approach. The most important thing for me was to elevate the song, which means, 'What can I contribute guitar-wise to make it better?'
"Most times, you have to come up with parts, musical hooks, motifs, et cetera. You can't be set in stone, and you need to listen to everyone playing and use your instincts to find parts. Although I had played on hit records before Riptide, I believe my work with Robert Palmer was the first time that I could entirely be me. Robert Palmer, Bernard Edwards, who produced, and Jason Corsaro, who engineered, were incredible to work with. I was able to incorporate huge rock sounds as well as lush pop and funk tones that were orchestrated to propel the songs.
"I also felt good that I had developed a signature sound with that album. I knew Addicted To Love was a hit after we recorded that track. You best affect the sessions by coming up with hooks that elevate the track and make it stronger than when you first walked into the studio.
"Through the years, there were so many sessions that the songs presented were mere skeletons that I had to flesh out with the parts and sounds I heard, and they became hits. People don't realize how much session musicians contribute to the magic of hit songs. It's a kind of rarefied air, and it's what we're paid to do." (...)
I'd be remiss if I didn't mention Robert Palmer's Simply Irresistible. What gear and approach did you deploy?
"Oh, that was a fun track, and I heard all sorts of things on that one! Robert was such a brilliant composer. He knew how to structure a song and leave enough space for guitars. Hearing his music was inspiring, and he loved me pushing the envelope, which I did on the solo that he called 'Large Marge' from the Pee-wee Herman movie [Pee-wee's Big Adventure].
"I was able to incorporate some things that were intervallic, chromatic, quasi-bebop, and whole tone in my solo. I came up with big guitar hooks on that track as well. I used Marshall JCM800s modified by Harry Kolbe in NY. I then used a KOLBE box converting speaker level to line level and had a Yamaha power amp to drive, I think, six 4x12s.
"After the tracks were cut, I also put a guitar D.I. with engineer ET Thorngren with a Pro Co Rat to give a sonic point to that massive 4x12 barrage. On that track, I used a Jackson Soloist that Grover Jackson personally gave me, as well as a Hamer 12-string that's tucked in the mix." (...)
Which sessions mean the most to you?
"I believe the three Robert Palmer albums, as well as Jagger's first solo record, have a lot of significance. Plus, recording with Ryuichi Sakamoto, my band Distance, and my solo album No Lies. (...)
Andrew Daly (Guitar World - 2023)
See complete article on guitarworld.com