A Logical Expansion: Why Robert Palmer Loves This Italian Studio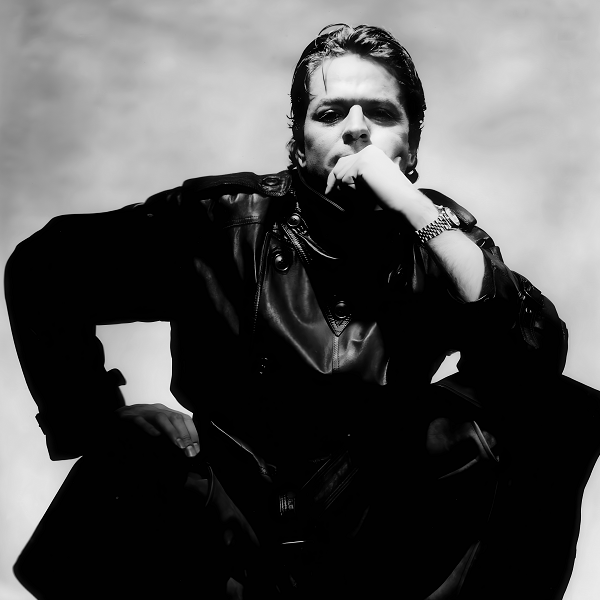 In 1984 two brothers, Michelangelo and Carmelo La Bionda, took over the CGD studio in Milan and re-named it Logic Studios. Over the last three years, the duo have built up a tremendous reputation as Italy's principal recording professionals.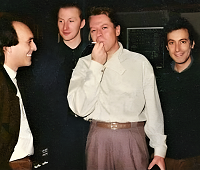 Logic's reputation is such that it is used not only by top Italian acts (including Raf, Eros Ramazotti and Umberto Tozzi) but also by well-known international stars such as Paul Young and Robert Palmer.
The studios are housed in the CGD building on Milan's eastern border, near to the international airport. Logic Studios are part of a La Bionda enterprise, Creamus, which controls the Rondor catalogue and has record producing and studio interests.
Besides being businessmen, Carmelo and Michelangelo are successful artists and, under the name La Bionda, have had several hits including One For You, One For Me and Bandido. And as producers they are involved in recordings by Amanda Lear and Righeira (the latter's Vamos A La Playa was a top hit a few years ago).
Since acquiring Logic, the La Bionda brothers have developed and expanded the studio buildings considerably. First they made a new, attractive and comfortable control room that houses the best equipment available. This room covers about 65 square metres and features a Solid State Desk with 56 tracks - eight in stereo. The desk was chosen for both quality (which they claim is an absolute must) and familiarity as it is one of the most popular desks in the world and many producers bring their own engineers with them.
The recording room, where the music is produced, is enormous. It covers 300 square metres, with a 10 metre high ceiling, and can easily accomodate a 50-piece orchestra. The studio's acoustic design was supervised by leading professional Andy Munro and incorporates an ingenious system to alter the acoustic properties at the flick of a switch. The whole studio complex is fully equipped so that clients can find everything they want under one roof.
After completing the main studio, the La Bionda brothers built another, smaller one, better suited to hi-tech recording, and this is already proving very popular. There is also an audio-video post-production room equipped with AMS Audiofile, a sophisticated machine that will 'memorise' two hours of music and synchronise it with a video recording, frame by frame.
In line with their programme of continual up-dating of facilities, the brothers are now working on another Solid State 48 track studio that should be ready soon. When the work is complete, Logic Studios will occupy nearly all of the first floor of the CGD building.
"All this is built upon our success," says Michelangelo La Bionda who is more involved in the company's economic side while Carmelo concentrates on A&R.
"The studios are being booked some months in advance and unfortunately we have to refuse a lot of work. Our success must have been the result of word-of-mouth recommendation as we didn't even feel the need to publish a studio brochure!"
An important aspect of the studio business is maintenance and technical support for the customer. Carmelo La Bionda: "We have four people working entirely on customer assistance. Two to maintain equipment and two are computer experts, specialising in Midi Systems. Together they are an efficient and effective trouble-shooting team that can tackle any problem which may arise."
Logic Studios are currently working on a La Bionda production with American audio engineer Tim Kramer, Robert Palmer's favourite engineer and no newcomer to Logic (in the last year he has spent six months there recording and mixing both Palmer's solo album and the Palmer-produced act BJ Nelson).
Kramer explained why he chose to work at Logic: "It was conveniently located (Palmer lives in Switzerland) and more than that, we found it to be an excellent studio. We have this enormous space for recording so I just put a few mikes around the drums and some around the room until I get the ambience I want. The drum set is out in the open, together with bass and keyboards, while we use boots for guitar and vocals. That way we get the big, open sound which Robert likes so much. When we first discovered Logic Sudios' qualities we had already booked another studio for the BJ Nelson recording but were so impressed with Logic that we decided to stay on here.
"Quality-wise this is an excellent studio and money-wise it means we can afford to fly musicians here from New York, as Palmer did. When I was here the first time I kept talking to Michelangelo and Carmelo about he new SR Dolby System and they went out and bought it - they appreciate the value of the best equipment."
Vittorio Castelli (Music & Media - 16 avril 1988)