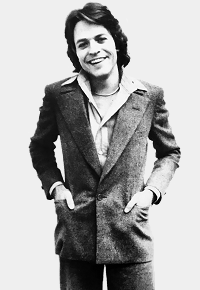 Which of us is the fool indeed. Robert Palmer is currently ensconced in the United States, busily assembling a nifty little combo with which to woo and pulverise American audiences. If his live performances are anywhere near his recorded ones, then the aforementioned U.S. audiences are in for a considerable treat. Ah, but wot about Britain do I hear you squeak?
Well Mr. Palmer's stateside domicilement is perharps reflected in the fact that the reaction to his music is this country verges on the feverishness of stuffed marshmallows. In short, Britain sadly doesn't know how to value someone of Palmer's calibre and ability. And this situation isn't an altogether isolated one. For example throughout their long and excellent lifespan Traffic were monstrously underloved by British audiences - hence the quote at the top of the page. And if I may mention John Martyn too, he is yet another performer who has long extolled the virtues of both American musicians and audiences, with regard to the amelioration of his music.
Coming back to Robert Palmer though. I'll say here and now, that he's recently become one of my favourite singers and writers. Indeed, for sheer enjoyment and constant good pleasure on all fronts, Robert's two solo records for Island, Sneakin' Sally Through The Alley and Pressure Drop, are most difficult to surpass.
The latter of those two records Pressure Drop is currently unavailable in this country.
Released on import from the States around the middle of November, Pressure Drop was scheduled for British release around February of this year. However, whilst at Island Records recently, I learnt that Pressure Drop had been removed from the present release schedules. Which is all a little strange.
So I decided to put together this piece on Robert Palmer, feeling that his music needed some kind of discussion and exposure. And after all, I have been burbling on to everyone how efficacious and potent Palmer music is. Oh, all the quotes from Robert are culled from a cluster of American articles furnished to me from Island's Press office.
Robert was born in Batley, Yorkshire. But for a time he lived in Malta. As a teenager, he worked in a number of semi-pro bands, whilst holding down a day time job as a graphic designer. A short stint with Alan Bown ensued, before a move into Dada which later bloomed into Vinegar Joe. The latter combo disintegrated in 1974: "I'd been with these people for so long and there was an interdependence. Finally it all fell apart and it became clear we all felt the same way, I was prepared to go on my own."
After the split Robert returned to his basement apartment replete with glowing fish tanks and his drum machine. Music, rhythms and atmospheres had been swirling and jiving in his head.
"I'd set the drum machine and play a bass riff, for hours, gone, like meditating on James Brown."
So armed with detailed demos, Robert approached Chris Blackwell, boss of Island Records. Three weeks later he was in the Media Sound Studios, New York. In his company were some of the world's finest musicians - Meters, Cornell Dupree, Richard Tee, our very own Stevie Winwood and Little Feat's Lowell George. In fact it was Lowell's lady who suggested the recording of the album's title piece Sneakin' Sally Through The Alley, an Allen Toussaint song.
Robert says this of the album: "I didn't really possess the confidence in myself until I sang the first couple of bars of Sneakin' Sally. That album changed my life. I realized most of my dreams. I knew that I was a singer and the things in music I was hoping to find actually did exist. Eventually I found that I was able to express them."
Sailin' Shoes was cut in half an hour and is the album's opening cut. It serves as an indication of Sally's impressively high standards. A literal scorcher that sumptuously blends the Meters mechanistic rhythms with Lowell George's razorblade guitar and Robert's prompting, emotive vocals. Sailin' Shoes slides effortlessly into Hey Julia a provocative slice of personal enticement. The second side features the sexual exhortations of How Much Fun and the album's longest piece Through It All There's You.
"This song is really an abstract complicated statement - a diary for me. It's an addictive song built on a repetitious bass line and title phrase; a series of waves. The tension builds on this song and you expect fuzz guitars or some such shit. But it never happens - just a series of anti-climaxes."
The song clocks in at twelve minutes and took only one take. Featured are Robert, Stevie Winwood, Cornell Dupree, Bernard Purdie and other luminaries.
In conclusion Sneakin' Sally was a marvellous debut. Great rhythms, impressive and delightful vocals, incredible musicianship. "I dance around when I sing. If I can write music that makes me feel that way, and the other musicians and listeners can get off on it, I'm flying."
In retrospect, an album such as Sneakin' Sally, which incorporates the talents of such revered outfits as the Meters and Little Feat, is perhaps bound to invite such comments as, 'he's tryin' to sound like Little Feat' (Invent where applicable). To my mind such observations are pretty facile, and ignorant of Palmer's total approach and result. "It's no good for me to join something, to switch places with someone. That's a joke as far as I'm concerned. I want the fire and enthusiasm I hear in certain musicians, not to be them."
Which brings us to the release of Robert's second album Pressure Drop. I've had my copy since mid-November, and since then it's been a part of the make-up round here. Over the months its diffuse and prolific qualities have oozed generously from the black vinyl.
Perhaps the first thing that struck me about Pressure Drop was the immaculate production. Steve Smith, Island resident producer, was again responsible for this. Half of Pressure Drop was recorded in Little Feat's Baltimore studios, the other half in Los Angeles with Feat's Bill Payne and Paul Barrere, Motown giants James Jamerson and Ed Greene plus Barry White's string arranger Gene Page. Tell us more Robert: "We all got off on it and suddenly all the callousness and business stuff went out the window."
Pressure Drop is a hypnotic and totally addictive record. Each play reveals further qualities and points of interest. And you certainly do need to play this record a good deal to really immerse yourself in its atmosphere. Remembering that 'atmosphere' is a vaunted word in the Palmer vocabulary.
Sensitivity, precision, and loving enthusiasm swirl quickly to mind when musing over Pressure Drop.
There are nine songs on the record, six Palmer compositions and one each by Allen Toussaint - Riverboat, a compelling and intensive interpretation -, Lowell George - Trouble, a very different version from the Little Feat one - and Toots Hibbert's Pressure Drop - a diligent and inspired rendition. Mr. Palmer had this to say about the piece: "Oh! Such a good feeling! We had to fade it because we played it for 15 minutes. The only reason we stopped was because the tape ran out."
But for me, Robert's songs are the better. Principally because they amply display his ability to combine the lyrical exploration of emotions with a well defined musical base. Check out side one's first three tracks: Give Me An Inch - beautiful vocals and a fine arrangement. Plus the first taste of Palmer's invigorating lyrics. "Life can be a worry/When it's all work and no play." Next song is Work To Make It Work - incredibly agile sound. Roof bouncing stuff, with bass lines as tense as extended guyropes.
Then Back In My Arms - a tremendous song. Again listen to the words. Palmer is a very good lyricist within the context of his songs. In this instance a personal relationship is being examined, with the conclusion that "lovin' ain't possessin'." Palmer intones that there is no need to be cold and reticent, because "changes make it stronger." Now that's a powerful statement these days. Because close inspection of a high quotient of contemporary lyrics will reveal an often slavish and repressive emotional/sexual attitudinising.
Back In My Arms is a song from the heart, delivered with much feeling. In a similar vein on the second side is Which Of Us Is The Fool. A British single release, excellent pace changes, and a stunning vocal delivery. "I don't wanna decieve her/Make love and leave her." Ever so good.
"I try to make sure that the relationship between the way I write and the way I live is honest but not self-indulgent." I only wish that was true of more rock and pop funsters.
I do wish though that Back In My Arms had been the title song, and that a little more imagination had been displayed towards the cover. It would have been a nice idea to have switched the front sleeve design around to have a stylishly, groomed young lady holding a TV selector with the naked figure of Mr. Palmer buttocks clenched and impassive against the hotel balcony.
Instrumentally Pressure Drop weaves a network of combinations. Always tasteful and proficient though, with the six Little Featers as heart of the musical matter. In fact Feat's keyboard man Bill Payne voiced his opinion that the band's best ever playing is to be found on Pressure Drop. Ah, the gent's got taste.
So lookout for Sneakin' Sally and Pressure Drop. You could do yourself no harm by befriending Mr. Palmer's superlative qualities. "My end product surpasses my imagination, and I am delighted with it. I want exposure of something I have strived for and believe in."
Doing the Miss Selfridge Swoon. The local Nottingham outpost of Miss Selfridge's, clothespusher to the young, often plays records very loud whilst prospective consumers mooch round between the pricetags. One day they were playing Sneakin' Sally. Roy Harper for Fortnum and Masons? John Cale wows embroidery peratives at fashionable chainstore. How much fun indeed?
-o-
Couple of days before press, a missive from Island reached the drug-infested 'we're starvin'' Liquorice hideout, bearing news of a currently assembled band of musicians who are playing with Robert Palmer on a 17-date tour of American cities. It's a six-piece, featuring Jimmy Smith (keyboard/musical director), Leo Adamian (drums), Jody Linscott (percussion), Freddie Wall (guitar), Kinny Landrum (keyboards) and Norbert Sloley (bass).
Malcom Heyhoe (Liquorice Magazine - avril 1976)