Compass Point Story (part V)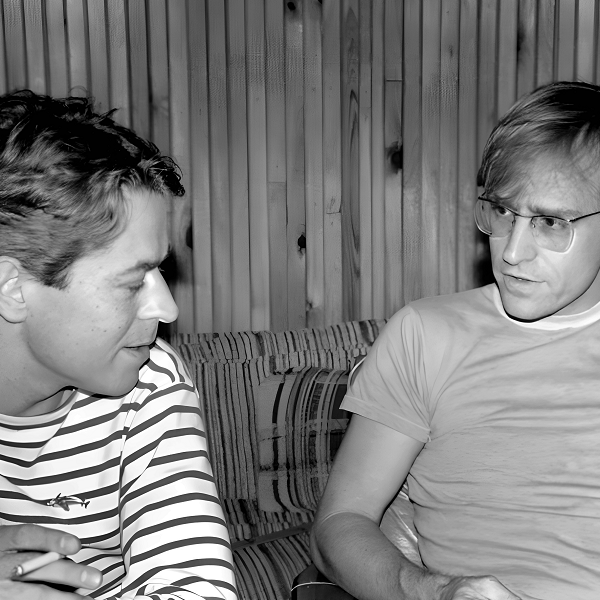 "The only one session that never work out, that ego cause the album to flop, was James Brown" laments Steven Stanley. "Chris Blackwell wanted Sly and Robbie producing James Brown, Alex Sadkin was the engineer and co-producer; it was a great idea. In Studio A, the session ready to begin: James Brown start to tell Sly what to play, so Sly, being humble and cool, he start to play it. So James Brown go to Robbie now, 'Robbie, you play this…' and when you check it, it was the same old-time thing, and I don't think Blackwell wanted that. So Robbie gave James the bass and said, 'You play that your blood-claat self.' All the guys that he came there with worshipped him like a God, like, 'Yes, Mr. Brown. No, Mr. Brown.' And you know Robbie not going to like that, 'cos he's a human being like you and I, so you shouldn't have to be doing, 'Yes, sir, no, sir.' He was this superstar, God-like thing, so it's not gonna work—too much ego."
"The near-clash happened between James and Robbie" recalls Wally Badarou, "but far from ending the project, it made it all the more exciting, because, for probably the first time in his long career, James had to let us take the leadership: 'I understand you guys may have things you want to show me,' James said, in a conciliatory attempt to save the momentum, the day after. 'Yes, James, yes!' shouted Sly and the rest of us. And soon after, we embarked into grooves of all kinds; we really had a ball, James included. I even came up with a It's A Man's World sound-alike song, on which James and I both played four hands on the piano, while his assistant was taking notes for lyrics to be written, based upon his vocal improvisations. By the end of the day, we had at least four tunes on tape, and things were looking quite good. Fred Wesley arrived on day three, congratulating us all for the grooves he'd heard on cassette, which nearly got Alex Sadkin fired for having made cassette copies—strictly forbidden by Mr. Brown. In a word, we had some treasured work in progress, at least treasured enough to get Mr. Brown back into one of his well celebrated habits: claiming 100% writing rights of all the work we initiated for him. As Chris wouldn't let that happen, Brown simply quit, on the morning of day four. It was sad, but I don't think it ever diminished the fundamental respect we all had for the Godfather of us all."
"James Brown had not encountered musicians like Sly and Robbie before. They would not accept any of his nonsense about having credit for songs he didn't write. Plus, the sessions did not 'happen.' The music wasn't great, and I gave the tapes back to James Brown."
Lynn Goldsmith also photographed Black Uhuru at Compass Point in 1982 while they were putting the finishing touches on Chill Out, the album that really established their reputation in the USA. Like its predecessor, Red, Chill Out was largely recorded in Jamaica with Sly and Robbie at Channel One studio, its master tapes subsequently shipped to Compass Point for overdubbed embellishments and a final mix-down; another track to undergo a similar process the year before was River Niger, Sly Dunbar's take on a moody number by West coast Latin funk pioneers, War, the title theme to a mid-1970s film about ghetto life. But even more noteworthy was the material Sly and Robbie subsequently put together with Gwen Guthrie, an African-American singer-songwriter based in New Jersey, who began her career backing Aretha Franklin in the mid-1970s.
"Gwen Guthrie's our girl" says Robbie fondly. "When we did Peter Tosh's Bush Doctor album, we asked for some background vocalists in New York; while I was balancing the vocals, listening individually, that voice struck me. I said, 'Damn, who's this girl?' They say, 'Gwen.' Me and her became friends, and when we finished a tour one time, we asked her if she would come to Nassau where we were doing Bits and Pieces, 'Don't Stop The Music,' which would be a Sly and Robbie kind of thing; Chris Blackwell heard our album and say, he think it should be a Gwen Guthrie album, and it started from there. We were doing dance music, seeing what a gwan in New York, fi get a hit."
"I think during the Peter years, she get to like the music and our culture very much, and she had written a couple of songs…" adds Sly. "We had done a cover of the Yarbrough and Peoples song, Don't Stop The Music, which came out as Bits and Pieces; we were just fooling around, but it did very good in America and that time we were on a tour with Black Uhuru and I say, 'We probably should just do a project and get Gwen to sing on it' and we called her up and she came down to Nassau and we cut the album. Chris heard we were down there doing some work and came to listen to the project and said we should sign her to Island records."
"What a voice, what a singer, what a friend" adds Wally Badarou. "The sessions were just pure pleasure—slack as always, but pleasure regardless."
The second album to emerge from the partnership, Portrait, contained a number of dance hits, of which the heartbroken Padlock is one of the most memorable. Tracks from the disc (and one from her debut) were later remixed for maximal dance floor appeal as the mini-LP Padlock by noted deejay Larry Levan of New York's premier disco, the Paradise Garage.
Meanwhile, in 1983, Black Uhuru finally recorded an album in its entirety at Compass Point, Anthem, which was ultimately awarded the first Reggae Grammy, but unfortunately signalled the group's demise as protracted infighting resulted in the removal of lead singer Michael Rose. Then, in early 1984, Lee 'Scratch' Perry turned up to record History, Mystery And Prophesy for Island, but his distracted frame of mind yielded uneven results.
Wally Badarou's first solo album, Echoes, also surfaced in this era, as did the unexpected dance hit Land Of Hunger, by an oddball new wave-disco-funk aggregation called The Earons, whose band members referred to themselves only by numeric coordinates.
Although part of Sly and Robbie's solo masterwork, Language Barrier, was recorded at the studio in 1985, along with Robert Palmer's Riptide, and although visitors such as Judas Priest, Iron Maiden and Julian Lennon would subsequently record there, Steven Stanley says Land Of Hunger marked an unfortunate turning point for Compass Point. "After Land Of Hunger, I wasn't getting any work" he explains. "Eric Thorngren was there in the latter part and I thought they were overworking him, day and night; I was there for two years and no work, so I call Blackwell in 1986 and tell him I have to go home."
Perhaps because of his many different business interests, Chris Blackwell's attentions were deflected away from the studio during the late 1980s, and a series of unfortunate circumstances led to a prolonged hiatus. First, the insidious presence of cocaine was becoming increasingly problematic in the region, with the corruptive crack derivative wreaking havoc on New Providence. Corrupt studio staff members who were hired after reliable employees succumbed to the drug are said to have begun fiddling the accounts to suit their own purposes, while some overseas employees turned to drink. After working on high-profile production projects elsewhere, Alex Sadkin returned to Nassau in 1987 to run Compass Point, only to be tragically killed in a car crash.
By the end of the decade, Compass Point had been virtually abandoned, leading Chris Blackwell to bring in engineer Terry Manning and his wife Sherrie, a video producer, to reactivate and administer the facility. Since reopening in 1993, it has again been home to countless international recording stars, particularly from the rock and hip-hop worlds, though to date, no attempt has been made to put together a house band as distinctive as the Compass Point All Stars.
Although Wally Badarou points out that Compass Point All Stars was never an actual band in the literal sense of that word, being instead a conglomerate recording entity of individual musicians put together and directed by Chris Blackwell, he is rightly proud of the extremely unique result of their creations. "I don't believe anything could ever sum it up" says Badarou of the classic Compass Point sound… "like nothing could ever sum up the Motown or Stax sound. So much goes into the fabric of those sounds: the studio itself, the engineers, the producers, the artists, the vibes of the time, and only the specific combination of elements—even though very disparate sometimes—does the job. And only Chris had the vision to combine an American engineer with Jamaican drum and bass, with British rock guitar, with African-French keyboards. Every film director will admit it: when it comes to directing actors, the main thing is casting."
David Katz