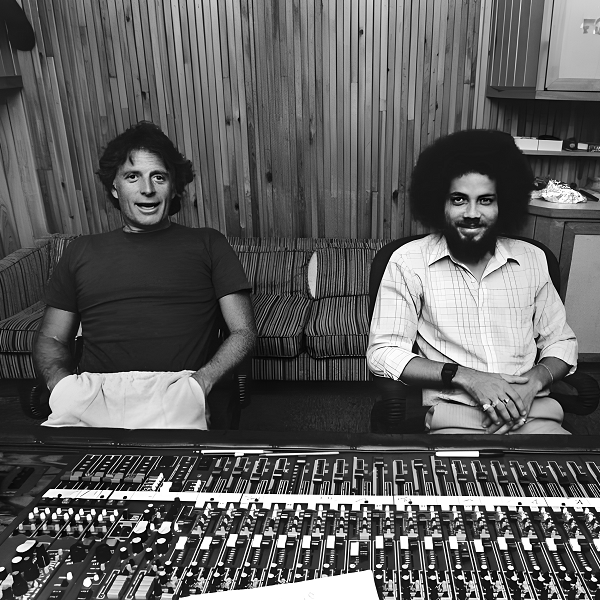 The exceptional quality and particular circumstances of a handful of recording studios have leant them the status of legend. Some have a readily identifiable sound, such as Abbey Road, where the Beatles recorded most of their work, or the 30th Street studio that Columbia Records operated in Manhattan during the 1950s and 1960s, where many outstanding jazz albums were made. In Jamaica, Treasure Isle will forever be associated with rock steady and King Tubby's as the place where dub was turned into an art form, while Lee Perry's Black Ark was a hallowed space of aural and spiritual extremes. Other studios have even ended up defining the sounds of an entire era, such as Memphis' Sun Studio, which gave birth to rock and roll in the 1950s, Stax Records' Studio A and the Fame studios of Muscle Shoals, Alabama, which were key homes of soul during the turbulent civil rights era of the 1960s, as well as the dual axis of the Record Plant, whose facilities in New York and Hollywood were the ultimate sonic markers of the excesses of the 1970s. The studio to capture the optimism and openness of the early 1980s, in which various adventurous elements of sound and style were harnessed in a futuristic form thoroughly cosmopolitan by definition, was none other than Compass Point, the facility founded by Chris Blackwell some ten miles west of Nassau on the island of New Providence, capital of the Bahamas island chain.
Blackwell is, of course, the founder of Island Records, the adventurous independent label formed in Jamaica in the late 1950s as a vehicle for local talent. After moving his base of operations to the UK when Jamaica gained independence in 1962, Island became the leading overseas distributor of Jamaican product, before Blackwell began finding greater success with experimental rock acts such as Traffic, Jethro Tull and King Crimson. Then, in 1972, after Bob Marley and the Wailers signed to Island, popular music was indelibly changed, a new era dawning through Island's championship of Marley as the figurehead of the reggae movement.
As the 1970s progressed, Island continued to nurture the careers of reggae's most outstanding performers, including Burning Spear, Max Romeo, Lee Perry, Rico Rodriguez and Toots and the Maytals, along with innovative rock artists such as Roxy Music, John Martyn and Emerson, Lake and Palmer. Meanwhile, despite countless successes with a range of material cut at various facilities in Jamaica and at studios Island controlled in London, Blackwell was nurturing a secret dream, namely to open a distinctive studio of his own as home to a unique group of session players that would make music as striking as the rhythm and blues released by Atlantic from the late 1940s, as readily identifiable as that recorded at Motown's Studio A during the 1960s and early 1970s, as unique and definitive as the work of the Stax or Muscle Shoals players. He thus conceived of Compass Point as a giant blank canvas for audio, a space where music could be made without the distraction of external influence.
"I decided to build a studio in a restful location" Blackwell explains, "and I built it from scratch. A man who worked at the studio at Island's offices in London was the sound designer and he created a magic room."
Construction of the 24-track facility took place in 1977, with an MCI 500 series mixing desk and other top-notch equipment installed, initially in one room. High profile recording sessions took place almost from its very inception: in March and April 1978, Talking Heads made the first of many appearances there to record More Songs About Buildings And Food. 1979 began with Dire Straits' second album, Communique, and immediately after, the Rolling Stones were in residence for a month to work on Tattoo You. In fact, so many mainstream rock acts were booking the place that Blackwell had to build Studio B, a second recording room, to ensure enough time was available for his own projects.
It was towards the end of 1979 that Compass Point really came into its stride, once Blackwell assembled a house band, initially drawn together to work on an album of post-modern cover tunes with Grace Jones, the Jamaican-born preacher's daughter who became an influential model and disco singer in New York.
"I wanted a new, progressive sounding band," Blackwell explains. "I wanted a Jamaican rhythm section with an edgy mid range and a brilliant synth player. And I got what I wanted, fortunately."
The crucial core was comprised of drummer Sly Dunbar and bassist Robbie Shakespeare, then the foremost rhythm section in reggae, long noted for bringing funk and soul elements into their creations, though it is worth pointing out that the duo were not recruited as bandleaders; they were simply valued session players, as was everyone else in what became the studio's in-house band. "We'd been on tour with Peter Tosh, so we were in New York" remembers Sly, whose nickname came from his adoration of Sly and the Family Stone, "and Chris Blackwell called us up to his apartment. He was saying that he had this Jamaican disco singer, so he gave us some albums she had done before, but we didn't listen to them… in fact, I haven't listened to it as yet! He said he's trying to get a set of musicians together, so we pick Mikey Chung and Sticky, went to Nassau, but nobody knew what we were going to do."
Guitarist Mikey Chung was another stalwart of the reggae scene that played with Sly and Robbie in Peter Tosh's band, as did percussionist Uziah 'Sticky' Thompson, who got his start as a deejay in the ska years, before Lee Perry instructed him to take up percussion. Contrasting this very Jamaican core was guitarist Barry Reynolds and keyboardist Wally Badarou, both based in Europe: Reynolds, a Manchester native that passed through British blues band Blodwyn Pig in the early 1970s, helped revive Marianne Faithful's career through the Broken English album, recorded for Island in 1979. Badarou was based in Paris, but spent part of his youth in what was then Dahomey, West Africa, where his parents both practiced medicine; his father also served as a government minister before joining the World Health Organisation after the Marxist coup that turned Dahomey into Benin. After playing with various French funk and pop outfits in his youth, Badarou scored a contract with Barclay Records, which led to sessions with Miriam Makeba and Hugh Masekela, and, perhaps more importantly, to M's Pop Muzik, a world-wide smash that caught Chris Blackwell's ear (and led Sly Dunbar to purchase syndrums).
Badarou reveals that he was only vaguely aware of Blackwell when he received a telephone call in October 1979 requesting his presence at Compass Point. "At the time, I knew very little about Island. My ideal world in music was populated with the likes of Stevie Wonder, Herbie Hancock, Weather Report and Earth, Wind and Fire; I liked reggae more as a by-product of American R&B, and as great a groove as Bob Marley's Natty Dread was, it did not—intellectually—impress me more than Keith Jarrett's Köln Concert. But one day, Gibson Brothers' producer Daniel Vangarde told me to expect a call from Chris. I knew I'd heard the name somewhere, but I couldn't figure out who, what, where and how. The phone call was very gentle and brief, sort of like, 'Hi Wally, how are you? When can you come over to record?' Plus a rough figure of salary. No word about Grace, nor about Sly and Robbie. I had a connecting flight in London, and, seated at the back of the plane, I could see this man coming in with a guitar at his shoulder—Barry Reynolds. During the flight, he made me realise we were to be the 'Old World' branch going to join people of the 'New World,' and that reggae was to be the basis of our forthcoming work, which spelled some kind of anxiety for us. From then on, it's been a wonderful experience to get to know him, up till today. His kindness has never failed, his mind as articulated as his speech, which always made him the perfect mate to be with in all circumstances. Through the sessions, I learned to appreciate his sober and elegant guitar playing and song writing."
Also greatly influencing the result was co-producer and engineer Alex Sadkin, who soon became a defining element of the Compass Point sound. Universally praised for his professionalism and openness, Sadkin got his start as a sax player in a Floridian jazz band, Los Olas Brass (Jaco Pastorius was also a member) and wound up as mastering engineer at Miami's famed Criteria studio, where he worked on Neil Young's Long May You Run and Bob Marley's Rastaman Vibration. Sadkin's precision is as famous as his kindness, his attention to detail and gentlemanly nature often resulting in exceptional performances from the artists he worked with.
"I think Alex really brought a lot to the plate" says Mikey Chung. "He is one of the best engineers I have worked with, because of his ideas and concepts, and how meticulous he was with getting Sly's drum sound—he'd work for hours getting that snare drum to sound that crisp. He'd be very experimental too. And I think the outcome, when you hear Grace Jones, you can hear it."
He was detailed" recalls Sadkin's understudy, Steven Stanley, the young Jamaican that Chris Blackwell installed as in-house engineer in March 1978, "like when he sets up his drums, he take all four hours, something I've never seen anyone do before."
"I learned from Alex the value of the 'rough mix'" adds Wally Badarou. "Everything sounded near finished at all times; he never stopped polishing the sounds on each listening pass. So when I was to do overdubs, I always knew precisely what would be the end result of each take, which allowed me to be very specific and sober on everything I added. Alex's work was inevitably very slow, but judging by how his recordings and mixings are now celebrated worldwide, he clearly had time on his side."
Pour lire la suite, cliquez ici